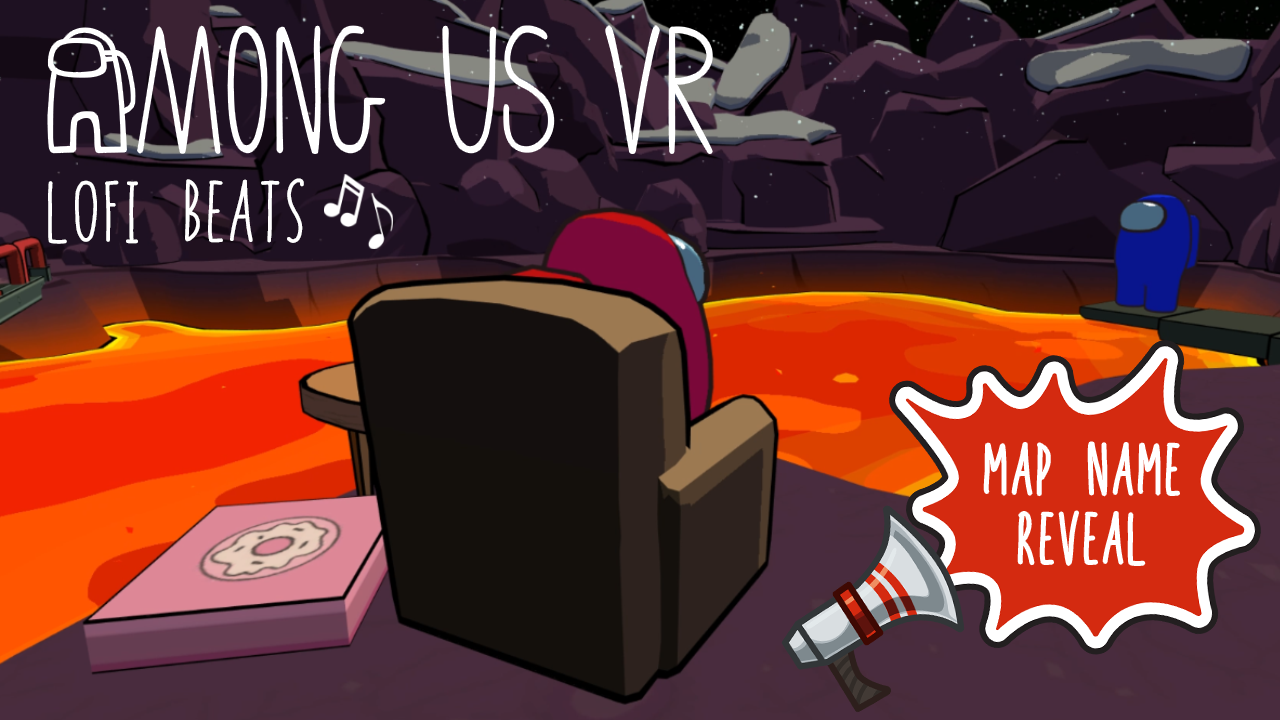 🎵 Chill Out and Vibe with the AUVR LoFi Playlist & 🚨New Map Name Reveal!
Greetings, Crewmates!
Back in February, we revealed a new map is coming to Among Us VR later this year.
We also tasked you to help us make 📜📜 Crewmate History 📜📜 by voting as a community for the name of said map 🔎. Well, you voted and the results are in. 🧮
The official name for Among Us VR's new Polus-inspired map has been decided, and we're excited to reveal it to the universe (and our fans)!
But first, let's talk about how busy you've been, honestly. Around 14,000 of you voted for your map name choice, and over 80% of you provided extremely helpful insights about your experience and desires for the game going forward — thank you, beans!

A number of you have also been participating in our Open Beta, getting a sneak peek at our upcoming patch and some new go-to fashion (such as the beloved Horse Hat). On top of this, you've also been doing the work, ejecting Impostors — and the unfortunate Crewmates 👀💦 — regularly.
So, not only do we send a huge note of thanks, but we want to formally invite you (oh, we know) to kick up your little bean feet and enjoy the chilly heat — snow + lava + map name reveal? Yes please! (Just go with it, beans. It's self-care).

And thus, let us present to our fellow beans: 🥁🥁 our first-ever Among Us VR LoFi video! 🎶🎶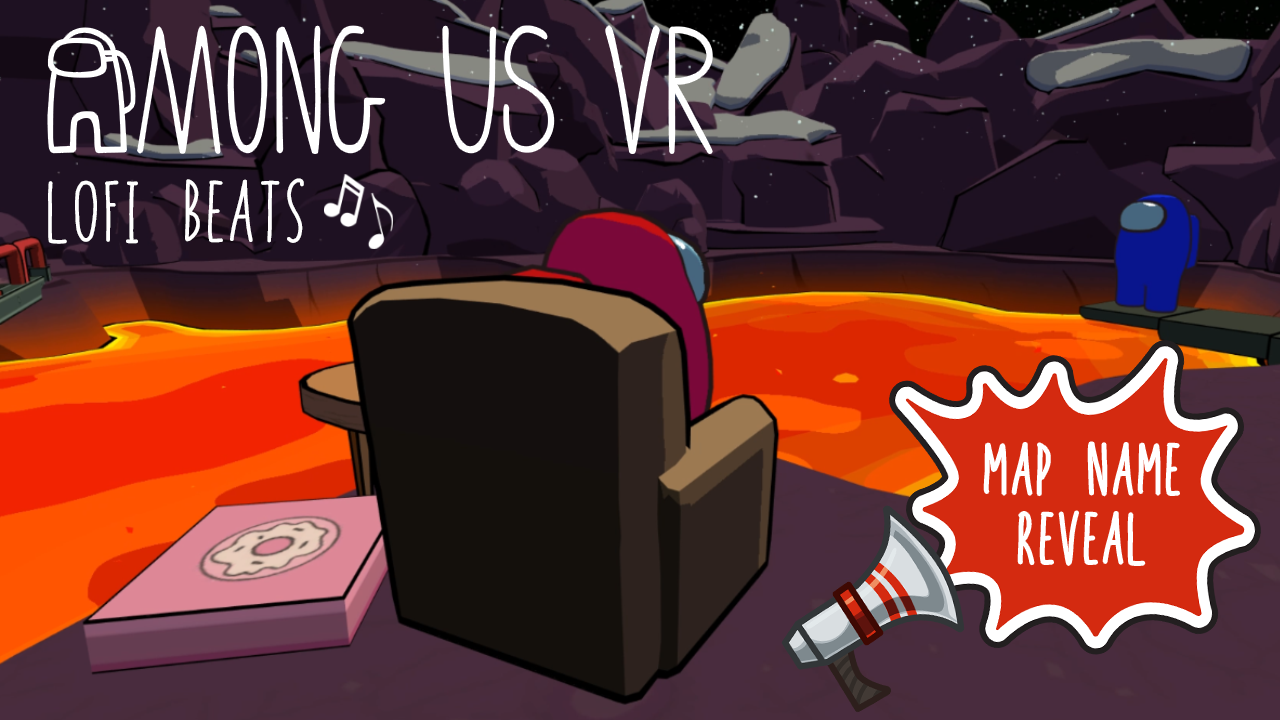 Enjoy seven absolute bean bops (again, we know) while you vibe out today and wait for the big new map name reveal!
🌋 0:00 – 8:18 | **Magma Flow by Jason Pratt
❄ 8:21 – 10:35 | Sno by Vaxla
😎 10:36 – 13:54 | Giant Emoji by Gregory David
🥖 13:55 – 19:25 | **Lofing by Brian Kiss (Dexter)
🌫 19:26 – 21:36 | The Murkout by Dusty Decks
✨ 21:41 – 24:13 | New Shag Carpet (Instrumental Version) by Pandaraps
🧭 24:13 – 30:00 | **Exploration by Amble Tone
**Exclusive Schell Games Developer Track
Stay chill! Stay toasty (but not too close to the lava, beans)! And don't be suspicious.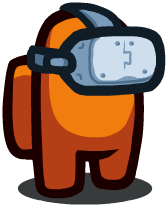 Be the first one to know when we launch new stuff.