Among Us 2022 Roadmap
Happy New Year, Crewmates!!
We're excited to be back at work on our ship, and that means some exciting plans for 2022. As usual I am sworn to secrecy on the exact details, but here's a peek at what we can talk about for now.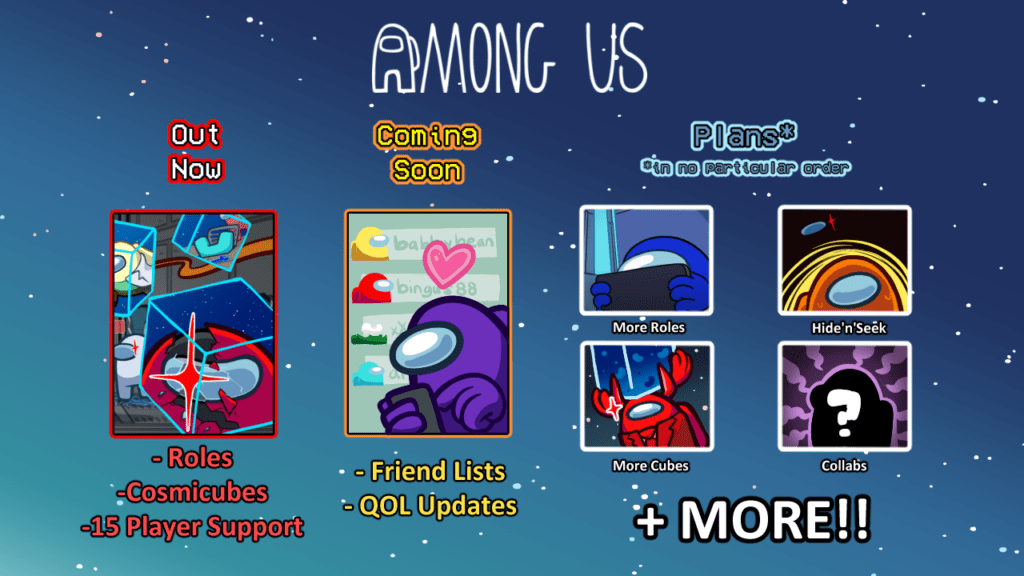 EDIT: FORGOT TO ADD MAP 5 TO THE "PLANS" SECTION LOL SORRY. THAT'S STILL COMING.
Our main priority at the moment are a Friend's List and quality of life improvements.
I know I know, you've been asking for a Friend's List for ages!! It's happening!! Finally you'll be able to keep in contact with any Crewmates you get along with … or keep tabs on your greatest enemies, I guess? We know a ton of you have found some lifelong friendships from this game and that's really cool – we want to allow you to keep in touch and continue playing games together!
As for quality of life updates, many of you have found some of the account creation, Cosmicube redemption, chat choice, and other aspects of the game flow a bit confusing. Understandable! You're basically experiencing the building of Among Us and our adjustment to its popularity with us haha. That being said, confusing you isn't the goal, so making improvements to the UX is also coming up next. Thanks for being patient with us!
Additional Fun Things
You might've already seen it around our social channels, but here's a list of things:
Ghostface cosmetics are coming to Among Us soon! These will be free and more info out soon. Some great streamers played together to celebrate, which you can see here.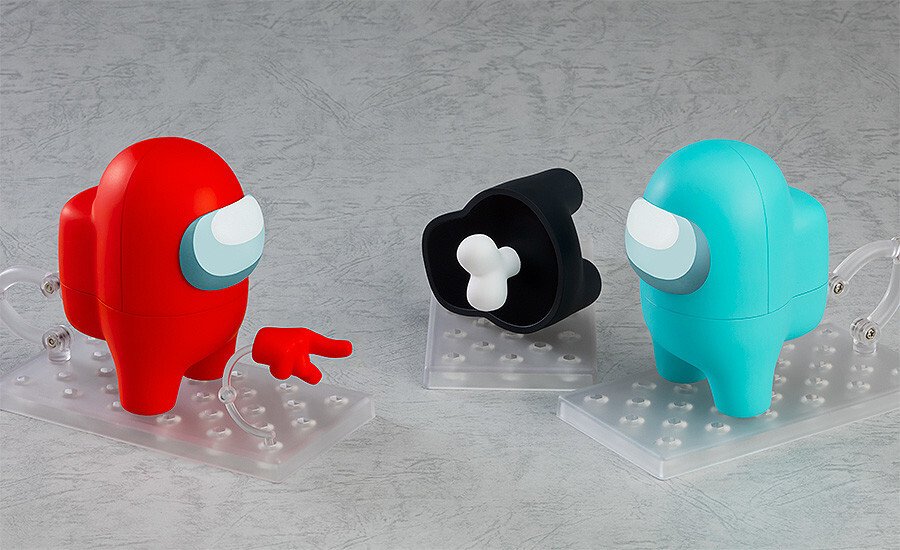 Among Us will have a 1 shot manga feature in Bessatsu Corocoro magazine on April 2022.
We were the #1 downloaded game on PS4 and PS5 in December!!! WAH!!
Our official store has plushies on sale, plus some new Cosmicube, Impostor, and Henry Stickmin merch!

Other things are on the horizon (like some more information about Among Us VR!), but for now, that's what we're up to. You might see a bit of fun stuff popping up in the meantime, and of course, you can look forward to new content updates too. See you online!
Cheers,
Victoria

Be the first one to know when we launch new stuff.