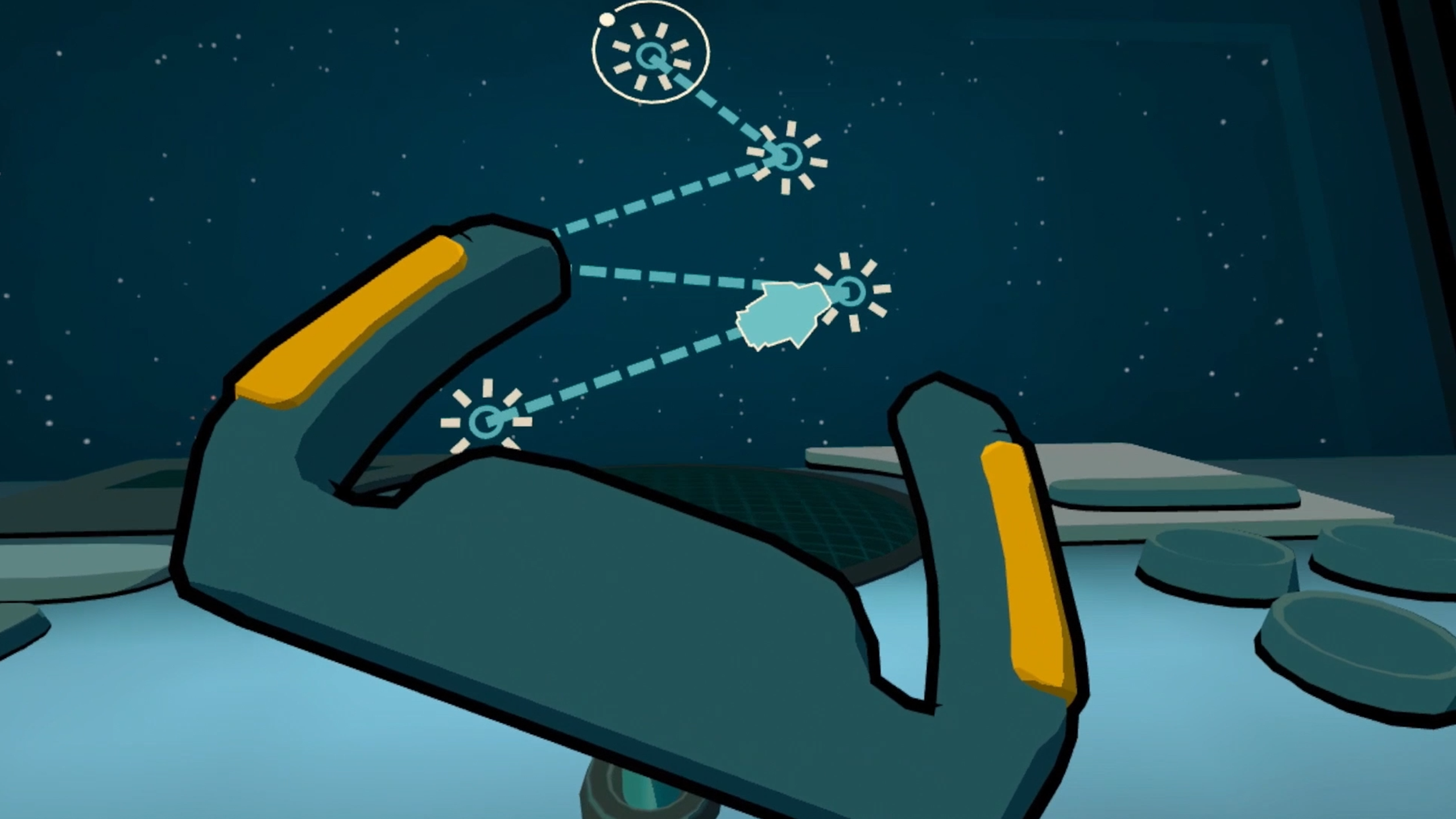 Among Us VR 2023 Roadmap
It's almost the end of the year, Crewmates!! 🥳🥳🥳
Before we head out for our end of the year holiday break, we're thrilled to share some of our exciting plans for 2023. Of course, we can't spill all the beans, but here's a first glance at what's to come.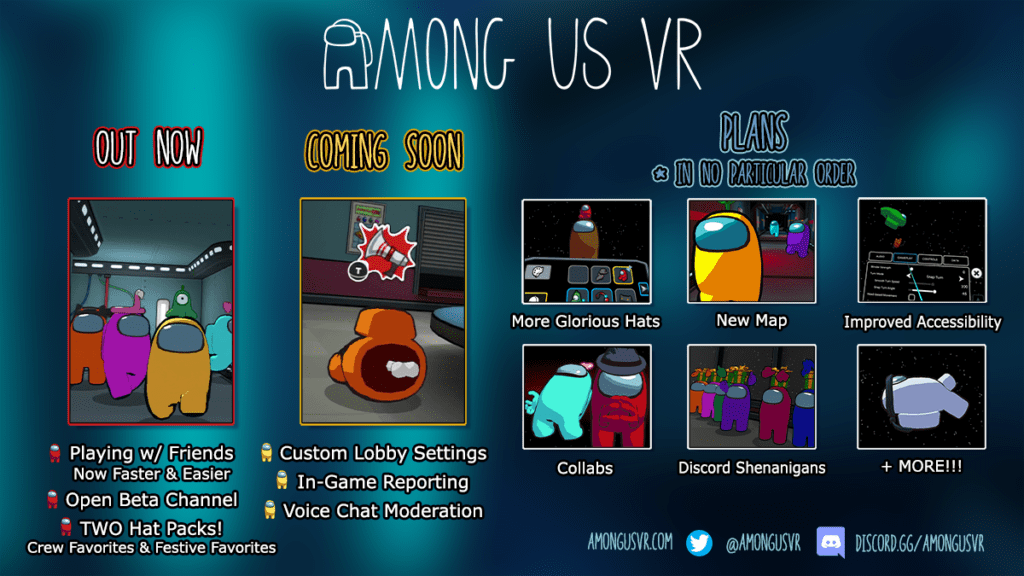 We've been actively listening to all of your feedback and it has helped us prioritize our goals for 2023. Already, we've adjusted under-the-vent matchmaking processes in response to your reports of slow and frustrating wait times when playing with your friends — and even more quality of life improvements are underway! Our main priorities that are coming up are 🔧 Custom Lobby Settings 🔧, 📢 In-Game Reporting 📢, and 🎧 Voice Chat Moderation 🎧.

First and foremost, a large (and vocal) amount of you want to be able to customize your matches. We're happy to announce that 🔧 Custom Lobby Settings 🔧 are coming! You'll have to stay tuned for the specifics, but know we're working diligently to give you the power to play how you want.
Another top priority for us is player safety. As so, major improvements to our moderation processes are on its way in early 2023. Not only will we be implementing 📢 In-Game Reporting 📢 tools for players to more easily identify, report, and eject problematic beans — but we are also implementing 🎧 Voice Chat Moderation 🎧 to further keep you beans protected!
In the meantime, we encourage you to continue utilizing our Official Support Form for player reporting. And, reminder, this is also a wonderful tool you can use to share any bug reports or feedback directly with our development team! We're hungry to hear what's important to you for the future of Among Us VR, so please let us know!
That's all for now, beans. ✨✨✨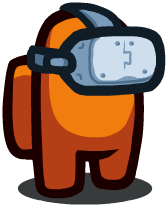 Be the first one to know when we launch new stuff.