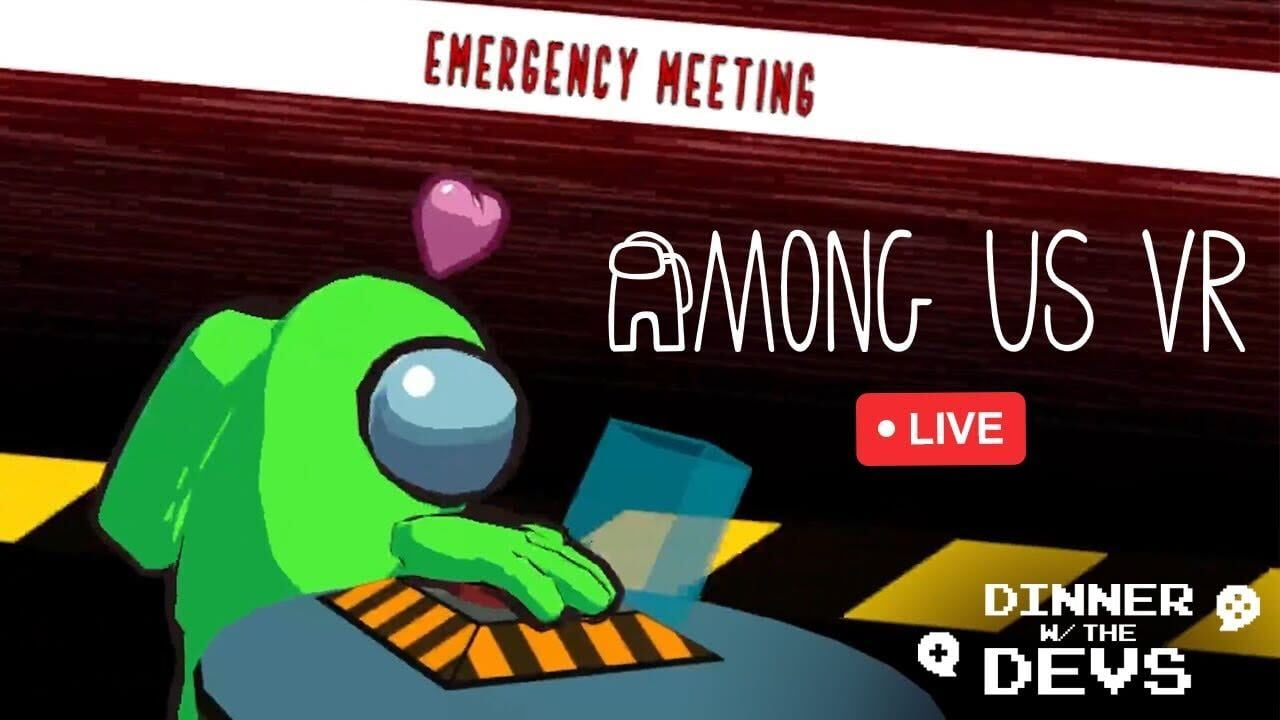 Among Us VR Dinner w/ the Devs November livestream recap!
Hi Crewmates!
✨✨✨ Hope everyone is having a blast in the virtual Skeld II. ✨✨✨
We're just following up to share the recording of the "Dinner w/ the Devs: Among Us VR Edition" full live-streamed event, now available for folks who might have missed it!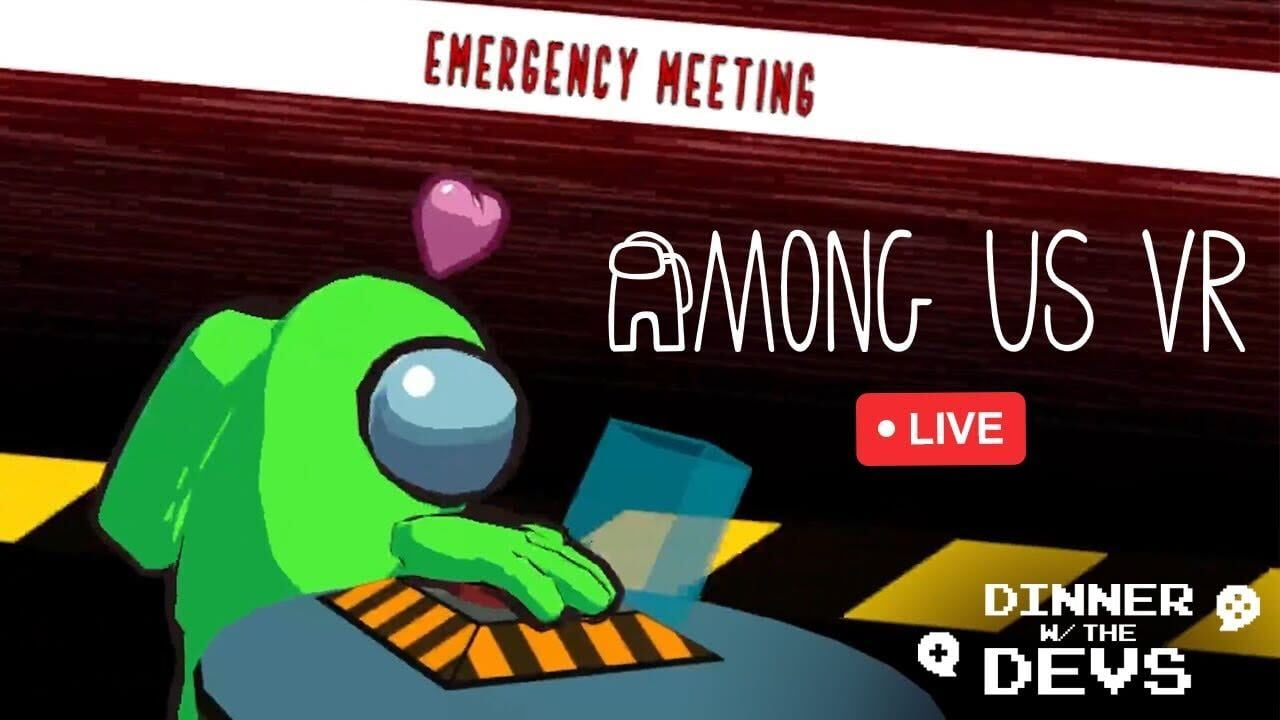 Fast fact Q&A takeaways from the event
❓ Q – Dwayne (Host): "What do you think about the power of gaming and how it connects people?"
✨ A – Mike T. (Dev): "Playing Among Us VR was the closest I've felt to being in a room with my coworkers since the 2020 pandemic started. It was remarkable how present and immersive it was."
❓ Q – Kat (Host): "How did it feel to work on such an anticipated title that is so well known?"
✨ A – Michal (Dev): "Game designers would say that working through challenges like changing the perspective of the game and modifying the flat game into a VR space is really fun. That challenge is arguably why game designers do what they do."
❓ Q – Kat (Host): "What can people expect from Among Us VR?"
✨ A – Jen (Dev): "We changed the perspective. It's not third-person anymore, it's first-person. You are in the space. When players jump in for the first time, they're always like 'WOAH' because that first-person view is so different. It's pure magic. We were also very intentional with trying not to make the game too scary, then it easily could've accidentally become a horror game."
❓ Q – Kat (Host): "What were some of the design questions you had to answer when developing a multiplayer game in VR?"
✨ A – Mike T. (Dev): "Trying to make gameplay for a multiplayer VR game is closer to making playground games than it is any other type of game development. You get back to the simple ways that people play, like tag and acting like goofy kids. You don't need as much game as you think you do, because people like being together and playing."
❓ Q – Kat (Host): "What measures did you take to ensure that the VR game was well balanced?"
✨ A – Michal (Dev): "With all content, the team would just do a lot of testing. We'd ask the questions — 'How fast can you do something?' 'Do new players have a hard time with certain things?' 'What insight did Innersloth have from Among Us?' and take it from there."
❓ Q – Dwayne (Host): "What are you most excited about for the Among Us VR launch?"
✨ A – Jen (Dev): "I'm excited to see the game out in the wild. Hearing stories from the community from Gamescom was really fun for me. I've been counting down the days and cannot wait for everyone to play it!"
🚀 BONUS – Dev team: "Looking ahead to the future of the game, we don't have any plans set except just the fact that we want to work on this game for as long as we can. Make sure you join the Among Us VR Discord server and share your ideas because we'll be making new content for this game for a long time!"
Stayed tuned for more Among Us VR Dinner w/ the Dev events 👀
Schell Games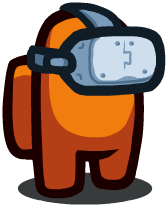 Be the first one to know when we launch new stuff.