Announcing: Among Us x Halo Cosmetics!
Crewmates and… Spartans!
Our collaboration with Halo is here! Call emergency meetings, do your tasks, and accuse those suspicious Impostors… all while dressed up as a Spartan.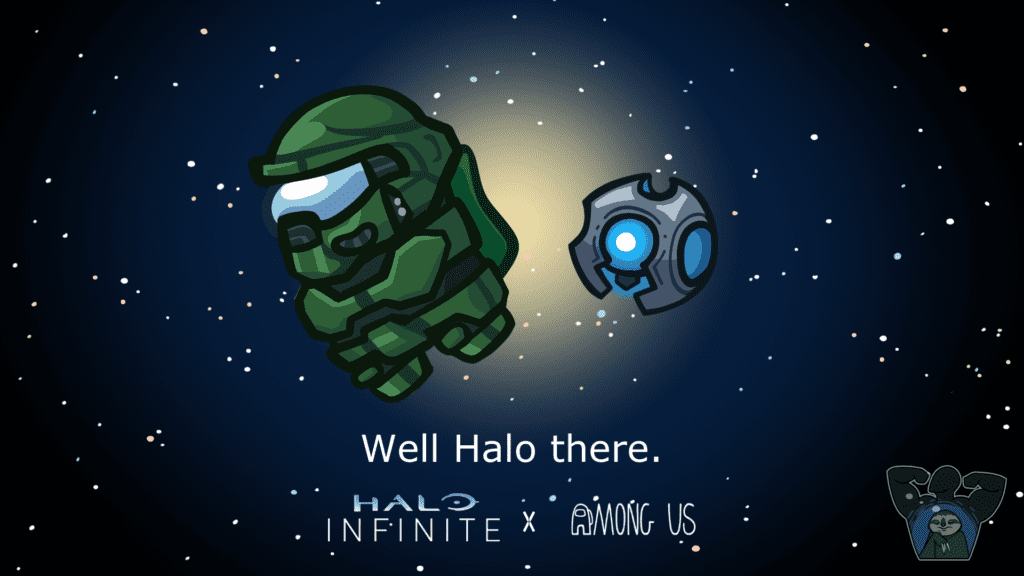 We're hyped to have worked with 343 Industries to bring you these official cosmetics for free, and as an exclusive to all our Xbox players – make sure you're on v2022.3.29. Hop onto Among Us on your console and you'll automatically get these items:
Spartan Helmet
Spartan Armor
Guilty Spark Pet
We hope you love it, and much love to our friends over at Halo for letting our Crewmates run around in their cool new looks.
Can't wait to see all those ejected Spartans! Feel free to tag us on Twitter with all of your fun moments.
Cheers,
Victoria

Be the first one to know when we launch new stuff.