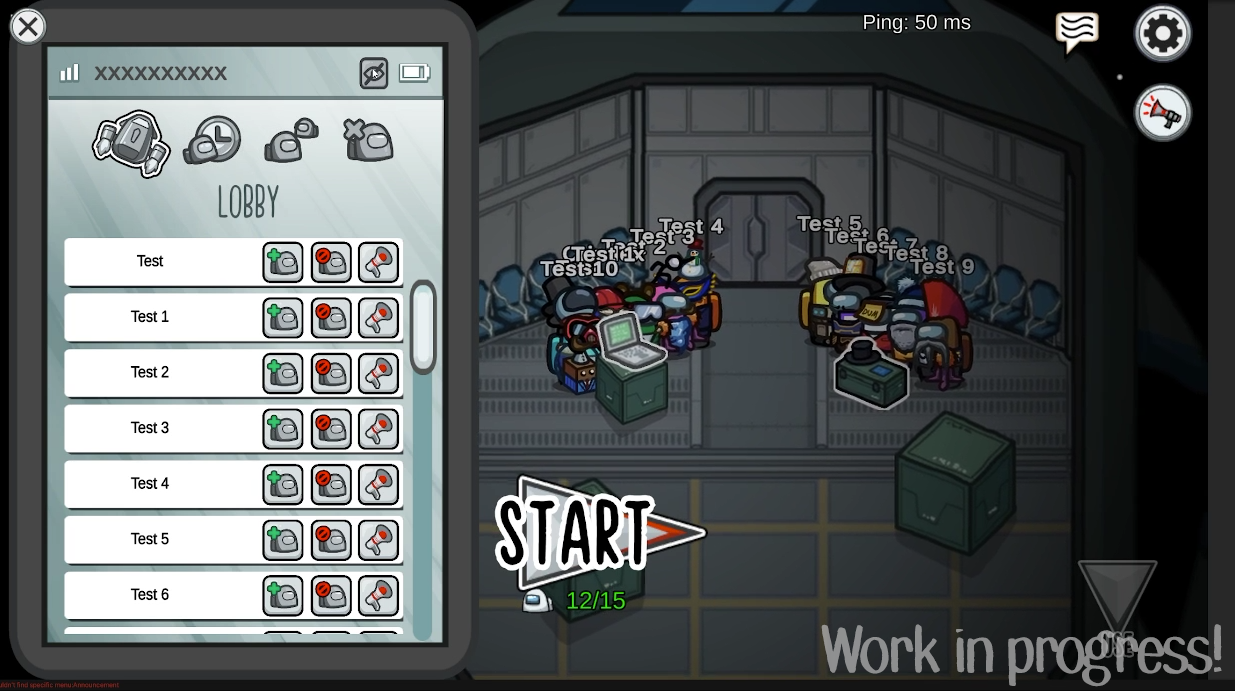 Friends List Progress | Dev Log Lobby

Hi Crewmates!
The team has been steadily working on our Roadmap, which you might've seen includes the Friends List update and quality of life improvements.
The Friends List is on track and looking good! We can't wait for people to be able to finally keep track of all the neat beans they murder. The Friends List features will include:
A unique friend code
Ability to send and receive friend requests (duh)
Invite friends to your own lobby
See who you recently played with
Ability to block players
As a heads up, to make sure everything is streamlined works properly, we will temporarily stop the ability to link existing accounts together when the Friend's List update launches. It'll be fixed in a future update though! So consider this your early note to create an account if you haven't yet already. You'll know if you have a full account if the tab is highlighted in green (not orange.) Another easy way to see if you have a full account is if you have access to free chat or access to it if you're on a kids account. Remember you can reach out to [email protected] if you have any issues with accounts!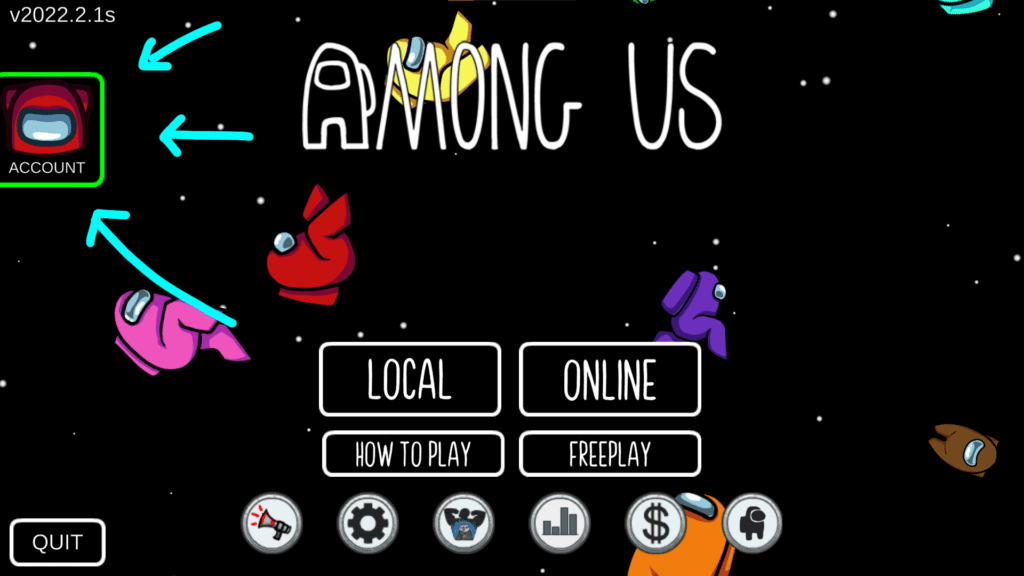 I do have some fun sneak peeks of how the Friends List are going though – check it out!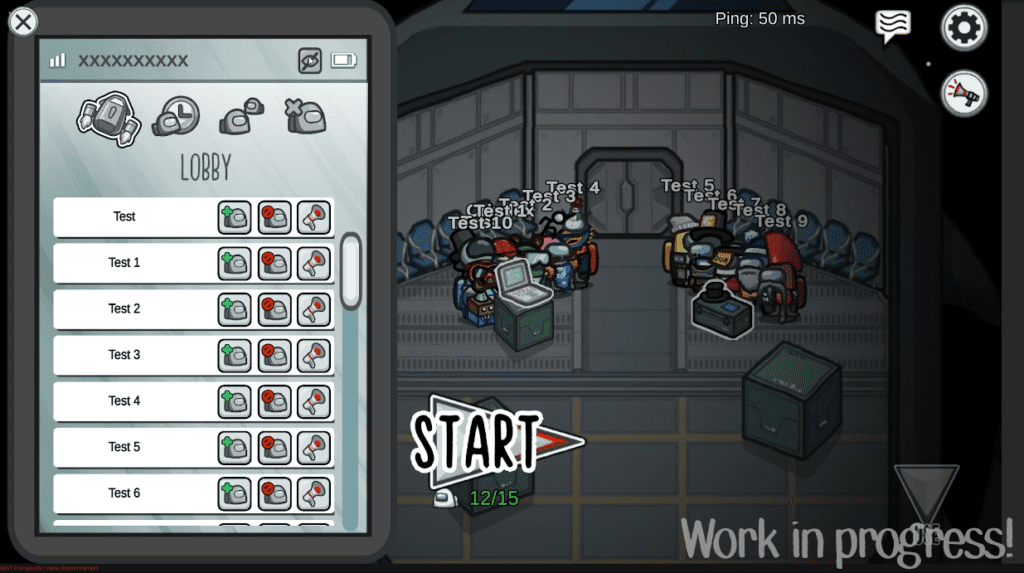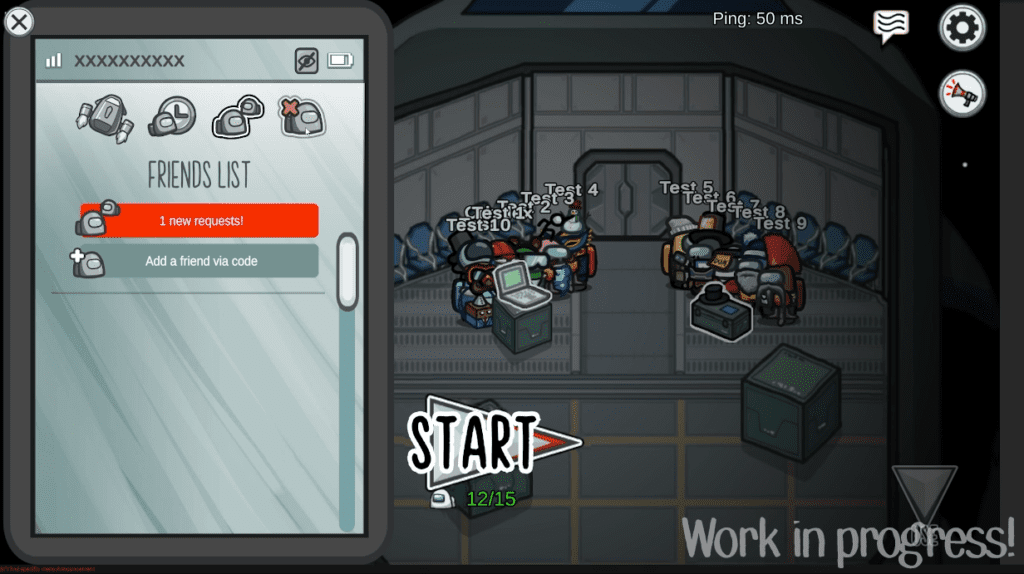 As for upcoming cosmetics, those are still in the pipeline! The Ratchet & Clank plus Scream cosmetics will be bundled up sometime too, so hang tight.
Now to address the quality of life changes – those are going to be pushed into a different update. We wanted to improve a bunch of aspects of the game flow like Cosmicubes, chat, and other UX, but honestly we overstretched how much we could get into the next update. The number of platforms we're now on, plus the safety complications of a friends list that works across all of these is a FUN time. (Not fun.) So what we want to do is focus on one thing at a time right now.
Basically, after Friends List is out, we're taking a short break from pushing out new gameplay content to focus on a bug squashing update. We've really felt the pressure of trying to launch content updates because we know that's what you're excited about, but honestly, we want to really dig into some of the bugs that have been… Well, bugging you. Heh. Plus, we've been hiring more programmers on the team, so hopefully the bug squashing will be even faster!
And after that…? Maybe some hide n' seek. 🙈
Also! We're introducing a new fun section into the monthly dev logs. We want to keep you informed of all the bug progress we make and/or are still working on, so from now on the monthly dev logs will include a nice section from Krys, our Player Support manager!
That's it from my end though, see y'all around.
Victoria


Hello Crewmates! Krys here from Player Support — I wish I could say I'm like the exterminator around here, but I'm deathly afraid of bugs IRL (and in game, let's be real). HOWEVER! I'm going to put on a brave face today and give all of you a few updates:
Reliable packet issues — This is something we've been chipping away at for some time, and we're sorry that some of you are still experiencing the reliable packet error message. We're working tirelessly to find a solution to this problem! If you're on Steam, we're testing out a build (v.2022.2.24s) to see how much this alleviates the problems, and when it's good to go we'll work on a patch for all our other platforms.
Missing DLC/Stars — Good news for Switch users: we've pushed an update for those of you who've been having issues getting your purchased Stars in your inventory. Please make sure you've updated to v2022.1.28.1n and check to see if your Stars are in your inventory; if they're not, please reach out to [email protected]! (This also goes for non-Switch users–if you're having trouble getting your Stars, please reach out!)
As far as missing DLC, the changes we made to account linking in November did unfortunately cause some issues with some players' inventories. If you've gotten in touch with our support helpdesk, we've taken note and are manually granting back DLC if you've provided proof of purchase and your Among Us account ID. As this process is manual, it does take some time, so we are forever grateful for your patience!
We anticipate smooth sailing for our Friends List update, but if anyone encounters anything strange, please do reach out to Support! Helping you with bugs helps us!
Krys

Be the first one to know when we launch new stuff.