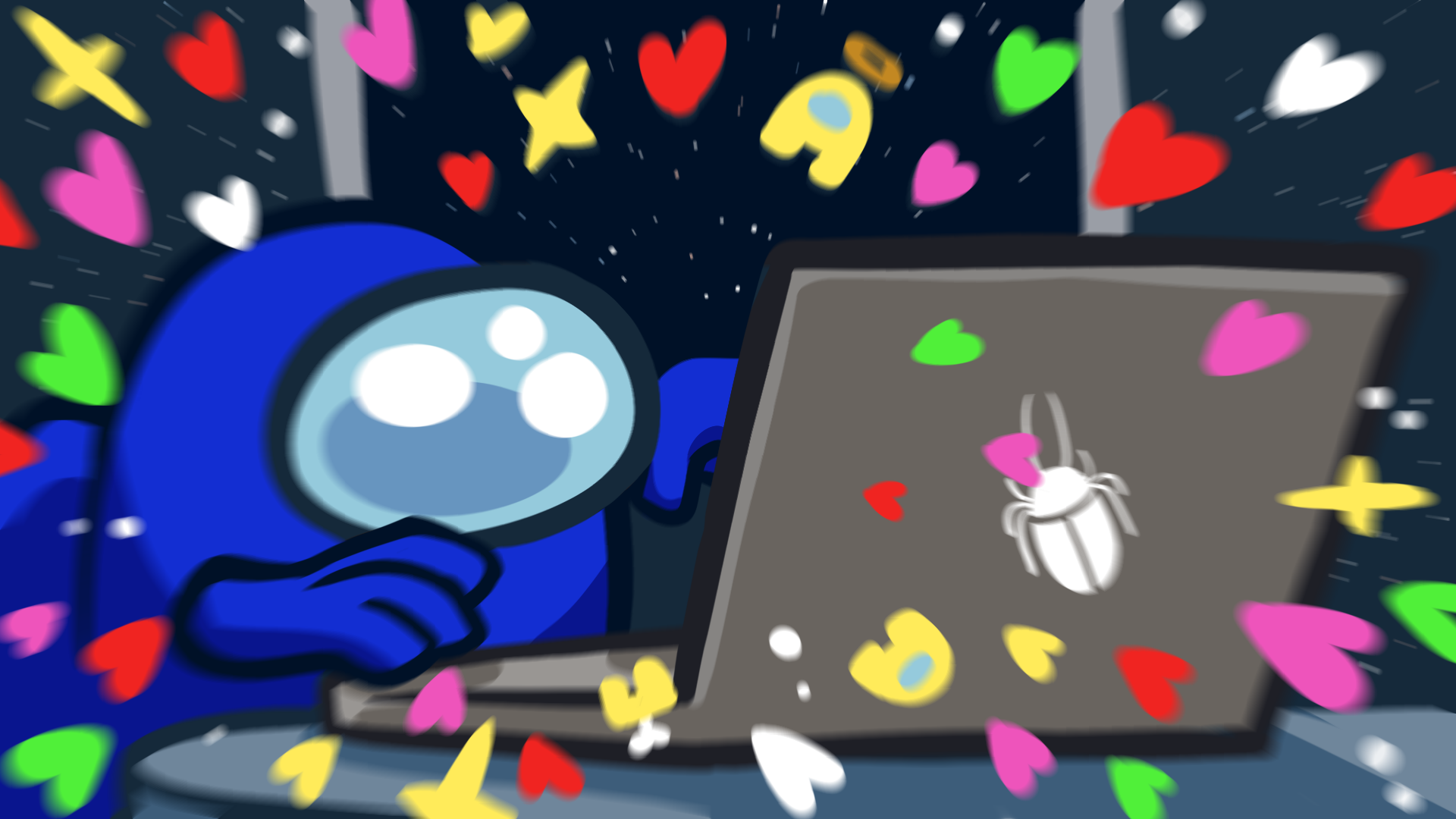 New Quick Chat is here! | v2023.7.11
Time for another update Crewmates!
While you were getting all comfy with the Pusheen Cosmicube and giving some well deserved pets to the new fluffly members of the crew, we were busy with our newest update: 2023.7.11
PLEASE UPDATE YOUR GAME to ensure the game is working and you're getting the latest fixes.
Fun Stuff
Last update, we brought you a brand new hub in the form of our new main menu! The changes to our look and UI continue with our brand new Quick Chat!
The old radial wheel is gone and now we have a Quick Chat Builder which slides out from the right side of your screen! See phrases you use regularly? Want easy access to 'yeet' ? That's where the new favorite option comes in.
Other features of the new Quick Chat include:
Refined categories
More remarks and phrases
Color coded Crewmate names
A nice little visual bounce when the Quick Chat Builder opens
Our UI expert, Lucy worked really hard to redesign Quick Chat to be more user friendly and make accusing your friends a breeze. Before you start chatting away, let's take a look at what else is going on!
Ghostface is Back!
They're baaaaaaaaack. Ghostface has made a reappearance in Among Us. Check out the details here!
And of course, we have some other fixes coming your way during this update.
Patch Notes
Fixes for various achievements
Fix for various cosmetics
Map can now be opened with a controller if the chat menu is open during an Emergency Meeting
[PS4] Virtual Keyboard no longer crashes game when opening
[PS4/5] Names of blocked players are no longer visible in the friends list if they are blocked on PSN
[Switch] A green dot no longer appears in the middle of the main menu after leaving a local lobby
[XBOX] Crewmate list now opens after pressing the View button
That's all the notes for this round, Crewmates. We'll keep squashing bugs as they come up so you can betray each other without worry. I'm gonna pass it over to Mike for the bug zone.
Typing furiously,
Dors
I want everyone to know that when Dors asked me to do a Bug Zone write up, he labeled on his draft as "Mike's cool section"
Wha-what!? I have to be cool? Oh…no pressure or anything! (wipes sweat from visor)
Uh, okay, so. Bugs.
Some players have noticed an issue recently where the kill button wasn't working under certain conditions. The bug has been squished (yay), but anyone who still has an issue should please submit a bug ticket along with screenshots and video if you can get one. That's how we know what to squash, y'all! Known Bugs
[Crossplatform] An issue where some players do not receive an achievement despite having met the requirements.
[Crossplatform] An issue where some players receive a message "Sure is taking a while to sign in" and cannot complete log in process.
[Crossplatform] An issue during start up where some players receive a "Unity Error" message that force-closes the game
*Some players have reported that uninstalling mods and reinstalling the game has solved this error.
[Crossplatform] An issue where some players see a black screen upon joining a game lobby
[Crossplatform] An issue where some players disconnect from a game and receive a message saying "Sent 6 pings that remote has not responded to"
[PS4] An issue where the main menu is not displayed correctly and appears offset

*Some players experiencing this bug may be able to manually fix it by adjusting the display area in their console's settings.

[Crossplatform] An issue where the rewards screen after a match is either too large or too small
[Crossplatform] An issue where hovering over certain icons causes the click sound effect to play on a continuous loop.
That's all I've got this time, crewmates! As always, please feel free to report any issues you find to our team by submitting a support ticket.
Mike
Among Us VR
⏱️ IT IS TIME, BEANS ⏱️ — Among Us VR is getting a new map: POLUS POINT!
The countdown to our new Among Us VR map has begun, and we can't wait for all our 3D beans to experience all it brings when it launches on July 27.
Mark your calendars now 🗺️😤 and hop into the Among Us VR Discord for all the latest!
Be the first one to know when we launch new stuff.