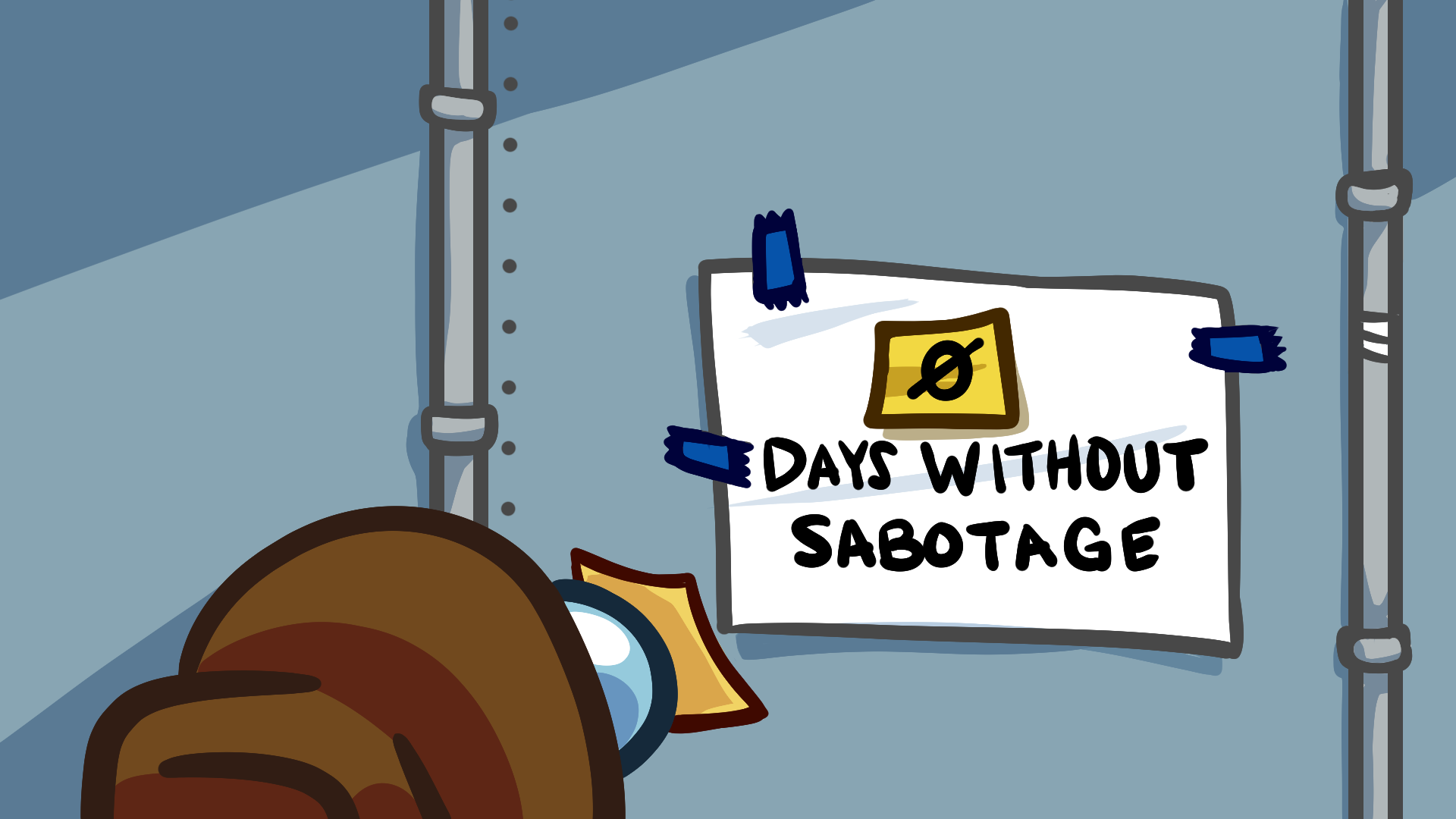 Quick Chat and A New Look 👀 Among Us May Dev Log
Hiya Crewmates!
It's spring time here! That means it's time to go out and smell the flowers in the MIRA HQ Greenhouse, or if you're like me – beg for mercy from your allergies. (This visor isn't blocking any pollen!! WHY!!!)
The team had a lot of fun seeing your reactions to our silly April Fools Horse Mode plus the rancher version of the Seek theme last month. While we're all done horsing around, the team is getting back to work on some super important tasks. Let's check it out!

Super Important Tasks
Let's take a peek at some of the tasks we've been working on, starting with our UI/UX specialist, Lucy! She was kind enough to let us peek at her current task, which is a full Quick Chat rework. Here are some fun things you can expect:
New interface. Say bye bye to the old Radial Menu!
Refined categories
More remarks and phrases
A way to favorite your most used phrases
More that I won't spoil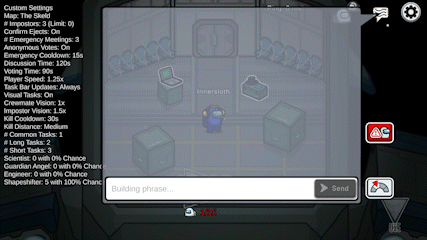 That's the quick look at how things are going with Quick Chat. We're really excited to get this update in your hands for an even better (and quicker), chatting experience.
Quick Chat isn't the only task the team is working on either. As I peeped the vitals pad to make sure the team was adequately hydrated and caffeinated, I was able to get a little update from our Game Designer, Dave!
Map 5
Dave: "Map 5 is going great! There are a lot of new things that I can't wait for everyone to see and play with. There might even be some parts of the map that look familiar but are very different…"
And with that, Dave jumped into a vent and got back to work making sure we're all on the right page for everything going into map 5. Hm. Hope he's actually an Engineer like he said he was…
Device Sunsetting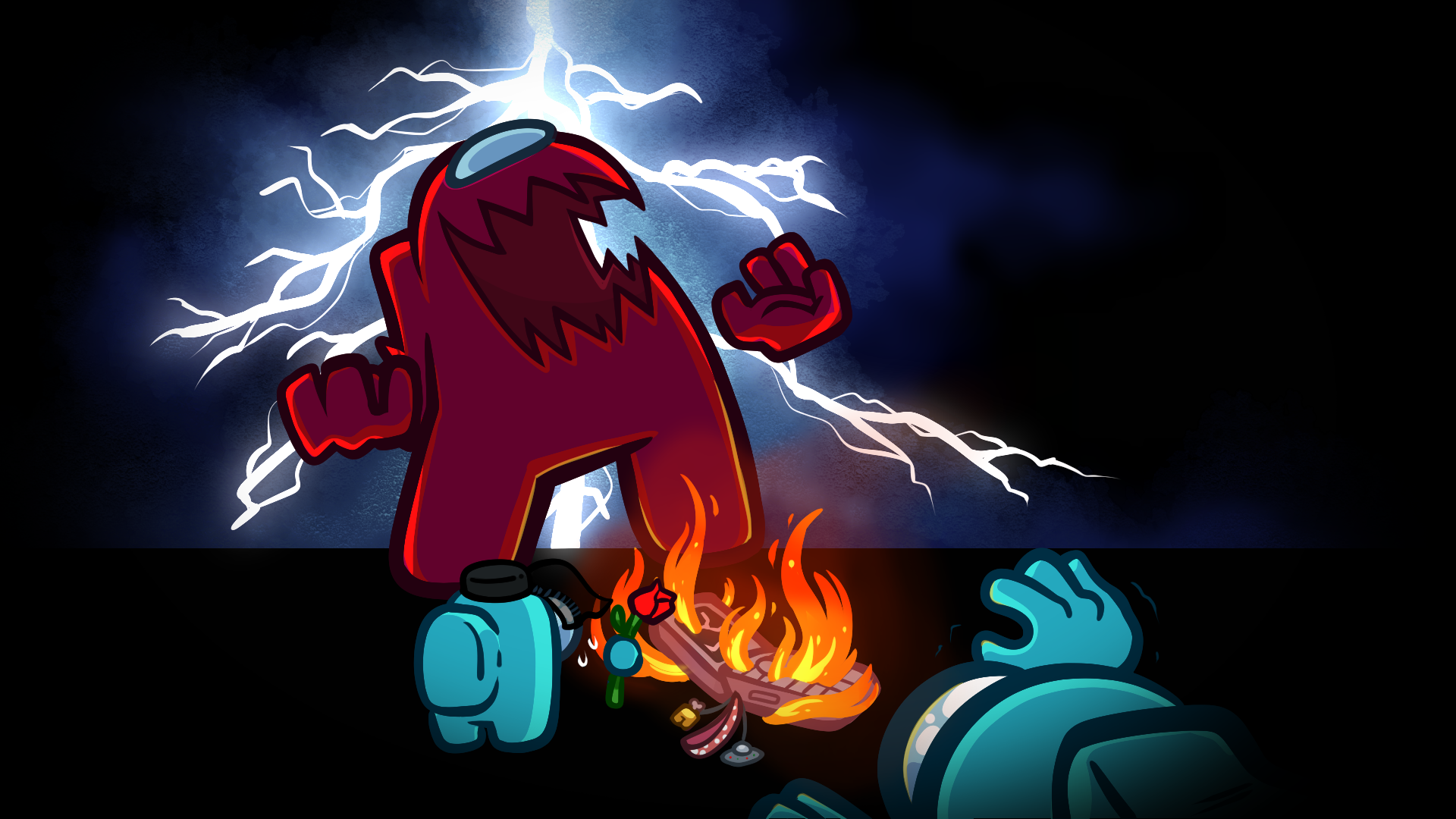 Don't forget! Starting May 15, 2023, devices that do not meet our minimum requirements will no longer be supported as we continue to grow Among Us. For a complete breakdown on our minimum requirements, please check our Helpdesk article. If you have any questions or issues, feel free to reach out to us via our Helpdesk or email support at [email protected].
Player Survey
Speaking of reaching out to us, have you ever wanted to let us know how you're really feeling about Among Us? Have cool ideas for the beans? Then fill out this handy Player Survey to let us know!
It should only take about 5 – 10 minutes and your feedback will help Crewmates everywhere. Thanks for taking the time!
Let's take a look in Electrical…
Have you ever wanted Among Us merch themed after everyone's favorite room on the Skeld? Good thing we worked with some amazing artist to create the Murder Room Bundle!
This collection is super special – all the pieces are made by fans like you! This collection features EasyNeonBySam, Kuujin, Woudi M, and MelonatiPatch! Be sure to grab a bundle while supplies last.Read on to meet the newest member of our team and see some neat art!
Smelling the flowers,
Dors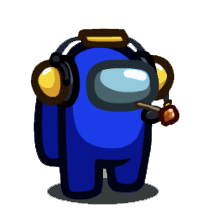 There's a new Bug Wrangler in Town…
We have a new member on the community team! They'll be here to help wrangle bugs and answer your questions as our Player Support Specialist! Welcome in, Mike!
Thanks, Dors!
Hey there, friends! I'm Mike, the new guy in Player Support here at Innersloth. Hopefully everything goes smoothly for every Crewmate out there, but if you do ever need help, you can rest assured that I'm behind the scenes sorting out a solution. Think of me as a helpful bean always out there. Watching. Lurking…
Ahem. What was I saying? Oh, right. It's my job to squash bugs and make sure you're all having a good time, even when you're being munched by an Impostor. Especially then! If you see me around the community, feel free to say hi! But please be sure to send all requests for support through the Help Center so I can keep track and make sure you get what you need.
Until next time!
Mike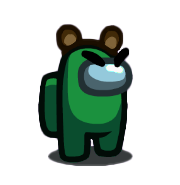 Hiya Crewmates! We're back for another round of fan creations for the fun zone!
First up we have this cute Horse and Mongus by DemonElectro7819.
There's something special about seeing a happy Horsemate under Crewmate clouds on a green pasture. Great work on your piece, DemonElectro7819!
Next up is a video from AdasAtelier! They re-created the jeep complete with map, Crewmates, and Impostor that our artist Hannako drew for the roadmap in 2022!
I'm pretty sure I heard jaws drop in the studio when I shared this with the team! Great work on bringing this piece to life.
That's all for this round Crewmates!
Looking for allergy meds,
Dors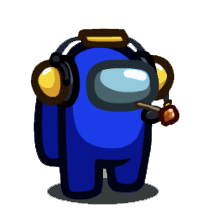 P.S. Do you know what next month is? 👀 A certain game turns 5 years old! Can't wait to celebrate with you all!
Be the first one to know when we launch new stuff.