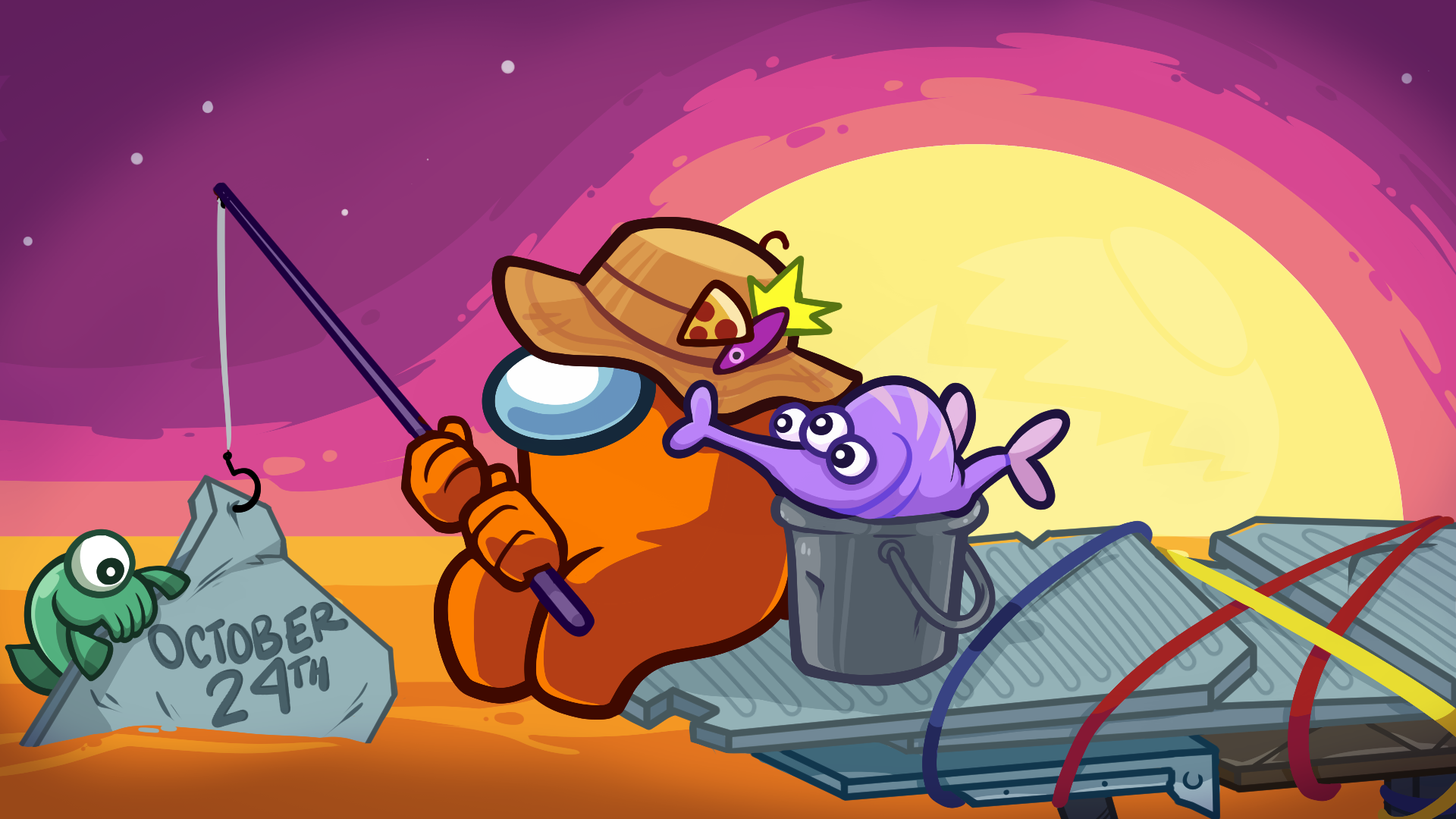 The Fungle drops October 24!! 🍄
Mark those calendars, Crewmates!
Our new map, The Fungle, will be available on all platforms on October 24th at 10am PT/1pm ET/5pm UTC.
Get ready to explore a deserted island full of mysterious mushrooms, all-new tasks, and deadly Impostors. If you haven't seen the trailer yet, get a peek at what to expect by checking it out!
Tell all your friends, family, and enemies. Mark your calendars. Clean your vents. Scream. Cry. You know, the usual stuff. Can't wait to see you all playing it soon!
Free Celebratory Fungle Stickers!!
We pulled some strings with Admin and have a very exciting surprise for you!
Stop by the Innersloth store to claim your very own Fungle-themed stickers for FREE, while supplies last. There'll be a $10 credit added to cover basic shipping on all orders during this time!!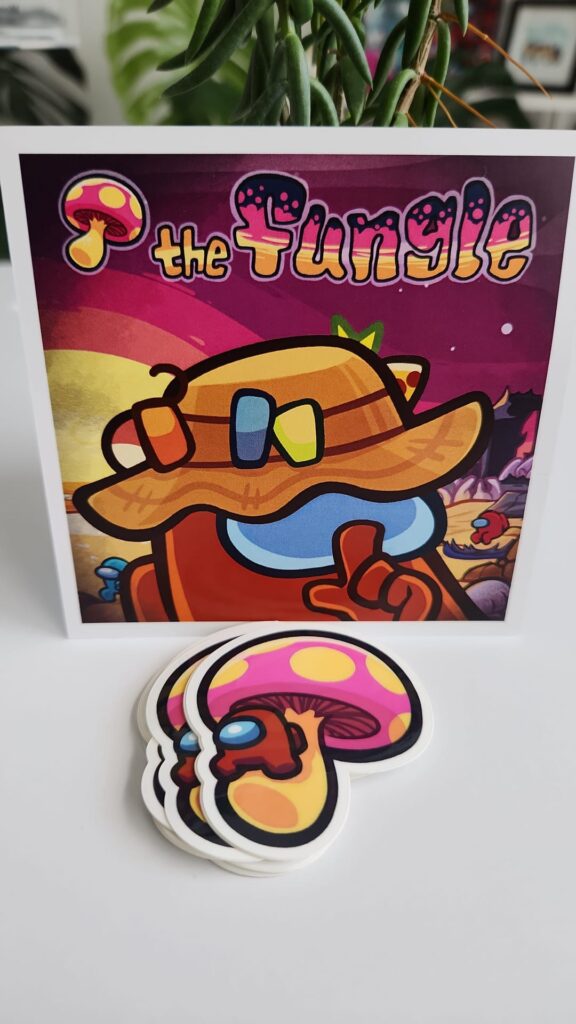 The idea is that 1) we want to thank you for the support and excitement for this map and 2) to spread the word of Amogus being everywhereeee. Stick them on your water bottle, your car, that mailbox – everywhere you think needs some in-spore-rational stickering. You'll get 15, so plenty to go around or share. Or don't share. I don't run your life.
Counting the days,
Dors
Be the first one to know when we launch new stuff.