Among Us Crewmates are jumping in NEW STATE MOBILE!
Crewmates!
We're thrilled to announce that our Among Us beans will be appearing in NEW STATE MOBILE as part of their latest update.
From April 21 through May 19, NEW STATE MOBILE players will be able to embrace their inner Impostor through an Among Us-themed mini game, a suite of new in-game items, newly added props on the Troi map and more.
It's been so cool putting this together with them, and we can't wait to see our Crewmates running around in NEW STATE MOBILE!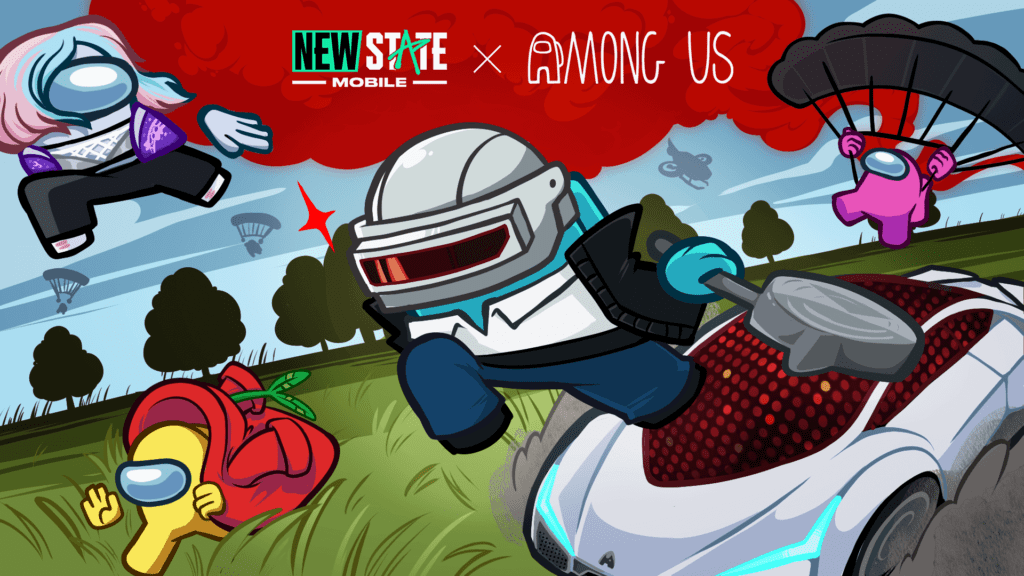 For information about NEW STATE MOBILE, you can visit http://newstate.pubg.com or follow them on social media at Twitter, Facebook, Instagram and YouTube.
Be the first one to know when we launch new stuff.