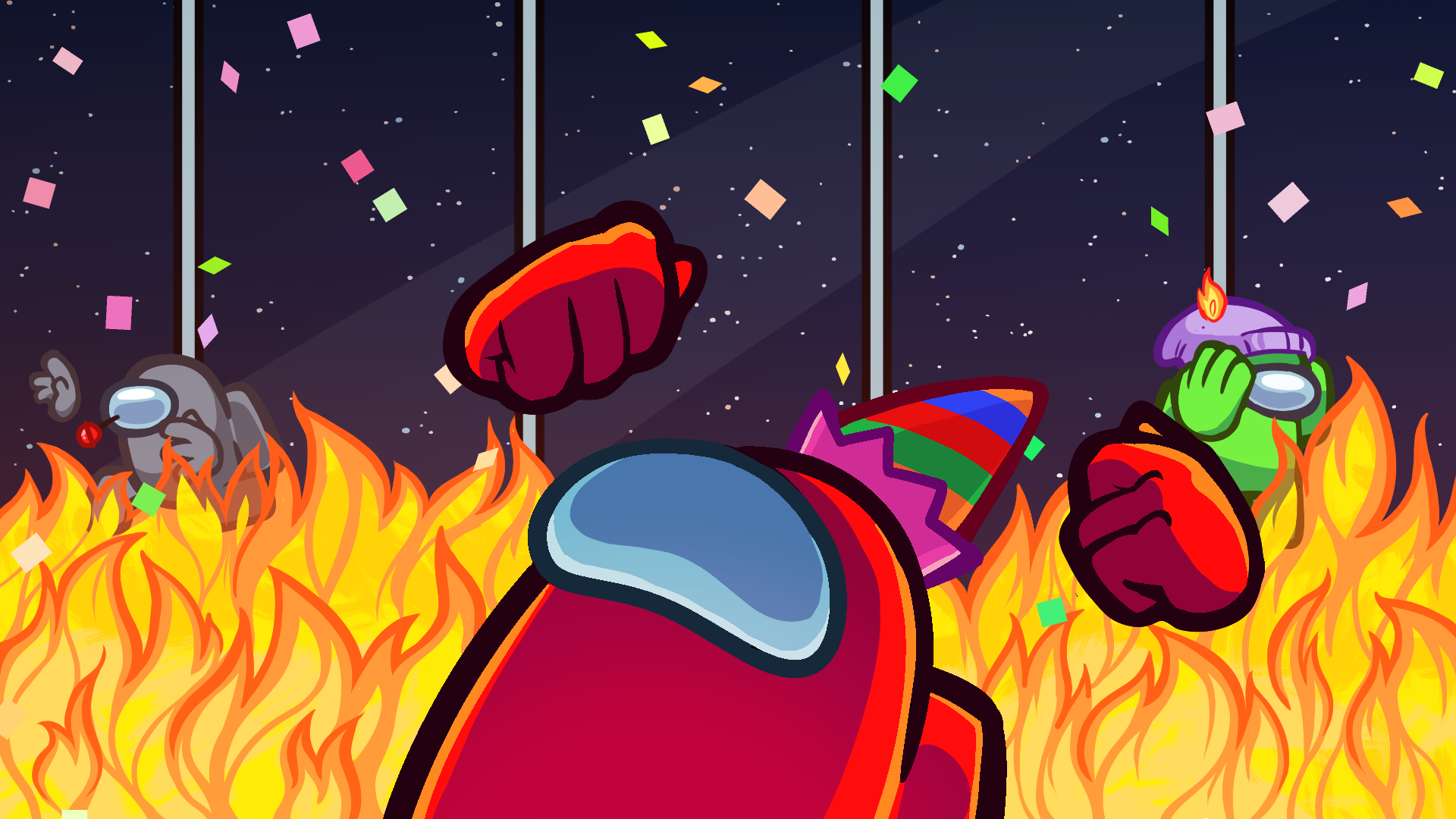 Among Us is out now on Xbox and PlayStation!
Welcome to the crew, Xbox and PlayStation!
Among Us is finally out – catch our game of teamwork and betrayal NOW on:
Traverse through space and attempt to hold your spaceship together alongside your other crewmates, but beware – there could be Impostors on board. Or maybe… you're the Impostor?! There's only one way to find out!
That's not it, though – the release of Among Us comes with all of the previous content, a slew of new updates, and some exclusive cosmetics. Let's talk about it!
Please note: The PlayStation version of Among Us will NOT have account linking available. Xbox will have account linking.
Find The Liars – Or Be One
Your crew's success depends on your social deduction abilities. Think you know who the Impostors are? Can you find them before they murder you? Or maybe you'll be wrongly ejected. Out in space, no one can save you – good luck finding out the truth!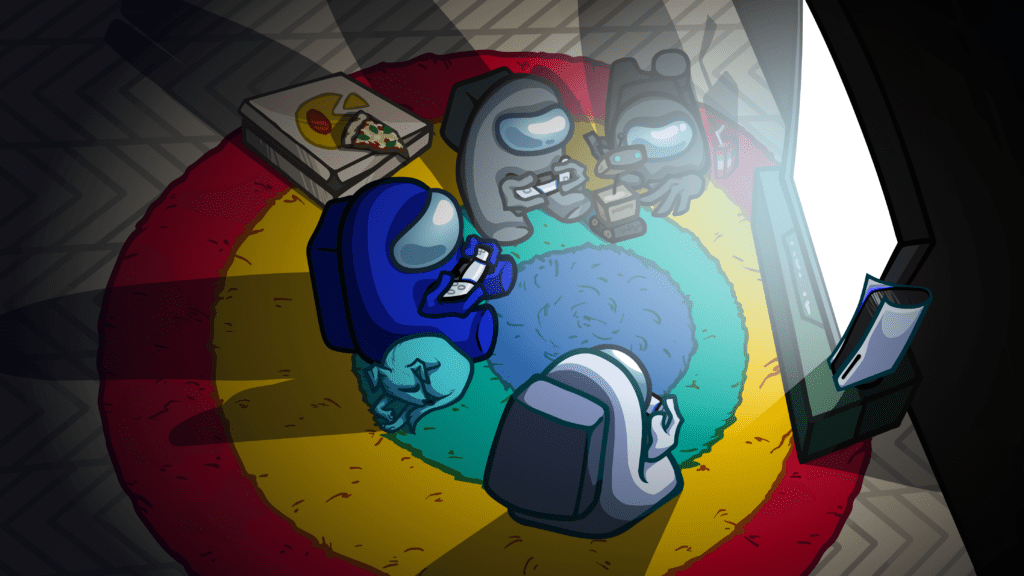 New Updates – Roles, Cosmicubes & Achievements
Among Us is being continually updated, and the Xbox and PlayStation version is no exception!
Enter a whole new level of gameplay with Roles, with adjustable probabilities and numbers for an added layer of depth. Here's what you can expect:
Scientist: Access vitals at any time.
Engineer: Can use the vents.
Guardian Angel: Cast a protection shield around the remaining crew.
Impostor Role
Shapeshifter: Disguise yourself by morphing into any other Crewmate.
Want a new look to match your new potential role? Level up, unlock themed cosmetics, and explore different styles with our brand new store system – the Cosmicubes! Not only do we have additional skins, hats, and pets, but we've also added nameplates, visor cosmetics, and more. And the best part? Players will be able to unlock many items by just playing the game. Can't wait for you to see all the other cosmetics we have planned for the future too.
And if achievements are your kind of thing, don't worry – there will be plenty for you to discover.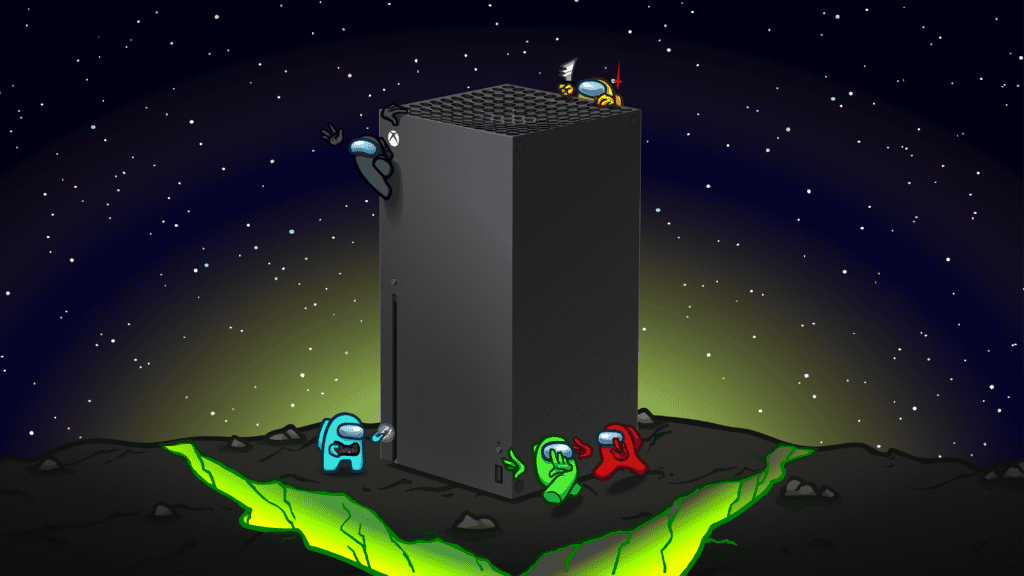 Crossplay
Have friends on other devices? No worries! The console version of Among Us allows for crossplay so everyone can play together. 4-15 player lobbies are supported with online multiplayer!
That's it from us. We can't believe it! Our little game that started off as a local, mobile only experience is now available on Xbox and Playstation. You really never know what will happen in a year or two, huh?
Thank you for all of the support, and we hope you have a blast venting around and getting ejected. Hope the winter holidays goes well for you, and if we don't get to chat on the internet before the year is over – have a great rest of your 2021.
Cheers,
Victoria
Be the first one to know when we launch new stuff.