Announcing: Among Us VR Cosmetic!
Hey there, Crewmates!
Don't you love doing tasks, ejecting Impostors, and betraying your friends? Now it's time to do it virtually… well, sort of.
We've been working with Schell Games and Robot Teddy to bring Among Us VR to everyone, which releases November 10, 2022. Better yet, if you pre-order the game on the Meta Store before then, you can claim your own Mini Crewmate hat for the game!!
To celebrate release month, we've dropped a free VR Visor cosmetic in Among Us for your Crewmate, available right now. To get it, simply log into the game!
This cosmetic is only around until the end of the month, so be sure to jump into Among Us soon – just don't bump into any Impostors along the way.
Remember to tag us on social so we can see all your fun moments!
See ya later,
Dors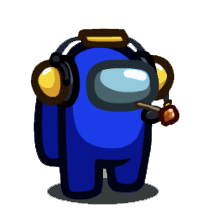 Be the first one to know when we launch new stuff.