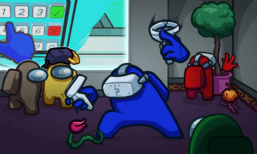 Announcing: Among Us VR Cosmetic!
Hey there, Crewmates! Don't you love doing tasks, ejecting Impostors, and betraying your friends? Now it's time to do it virtually… well, sort of. We've been working with Schell Games and Robot Teddy to bring Among Us VR to everyone, which releases November 10, 2022. Better yet, if you pre-order the game on the Meta…
Be the first one to know when we launch new stuff.