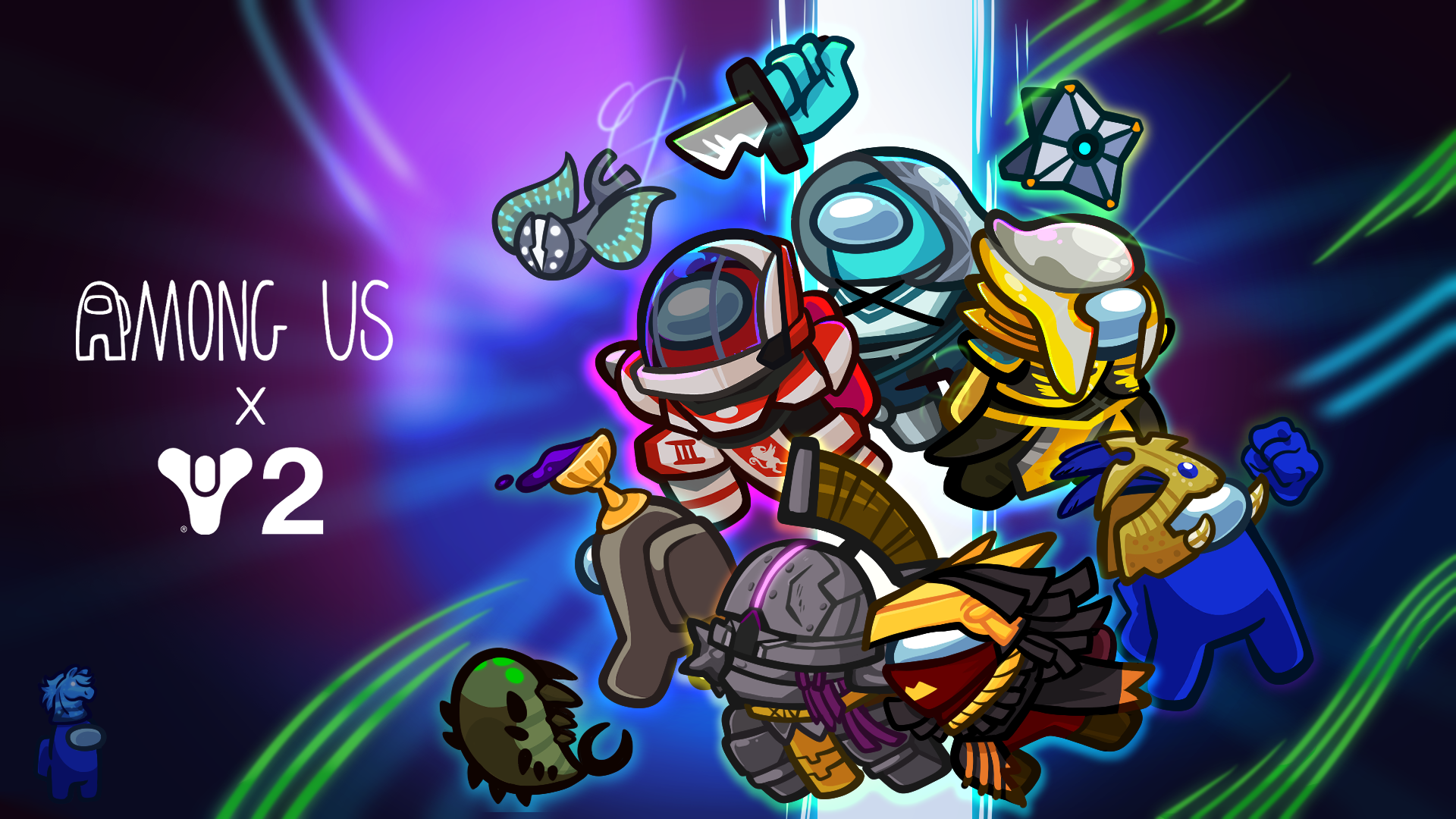 Announcing: Among Us x Bungie
Crewmates, Impostors, and… Guardians?
Our collab with Bungie is available now on all platforms! Don your armor and complete those bounties tasks, outrun those vexing Impostors, and give some love to your pets as Shaxx, Osiris, Saint-14, Empress Caiatl, Starhorse, and many more as part of our v2023.2.28 update.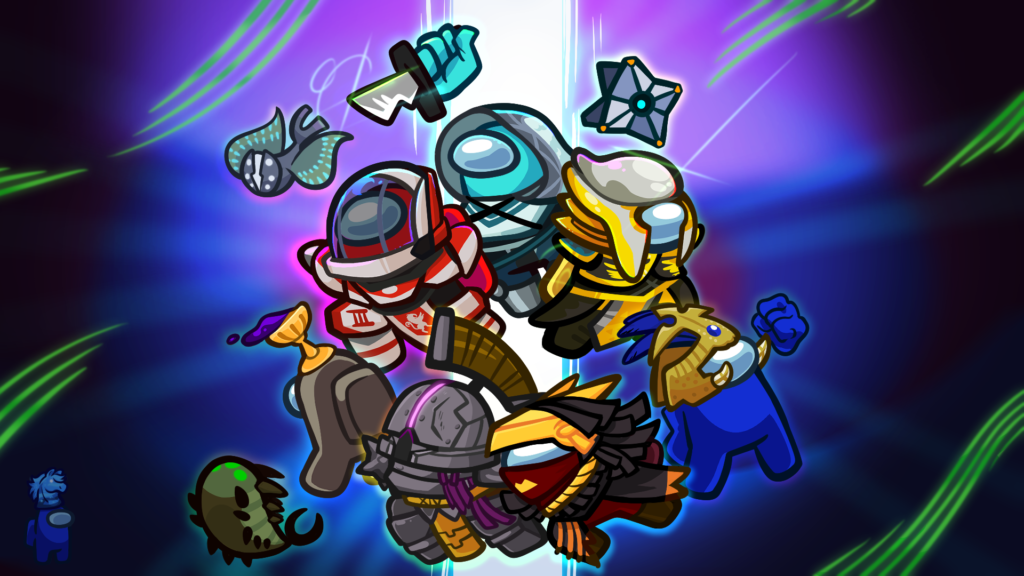 We've had a lot of fun working with Bungie to make this Cosmicube. Some would say it was fate – some destiny. To get yours, just drop by our in-game store and spend some glimmer beans! Be sure to pick yours up soon as the Cosmicube will be available until May 30th, 2023! Once you purchased you'll be able to unlock the following items:
Caiatl's Helm Hat
Calus's Chalice Hat
Eliksni Faceplate Visor
Eris Morn Hat
Eris Morn's Bandage Visor
Eyes of Savathûn Visor
Ghost Pet
Helm of Saint-14 Hat
Hunter Armor Skin
Hunter Hood Hat
Hunter's Pride Nameplate
Lightfall Nameplate
Mara Sov Hat
Osiris's Armor Skin
Osiris's Helm Hat
Pouka Pet
Pyramids Hat
Saint-14's Armor Skin
Savathûn's Crown Hat
Shaxx's Armor Skin
Shaxx's Helmet Hat
Starhorse Hat
Titan Amor Skin
Titan's Helmet Hat
Titan's Pride Nameplate
Warlock Armor Skin
Warlock's Pride Nameplate
Warlocks' Helmet Hat
Worm Pet
I hope you have space in your vault for all these awesome light-wielding cosmetics cause it's time to suit up, Crewmates. Those Impostors aren't finding themselves!
Bungie's newest expansion, Lightfall, is now available on Xbox, Windows, PlayStation, Steam, and Epic.
See you star side!
Innersloth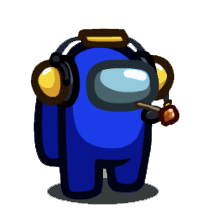 Be the first one to know when we launch new stuff.