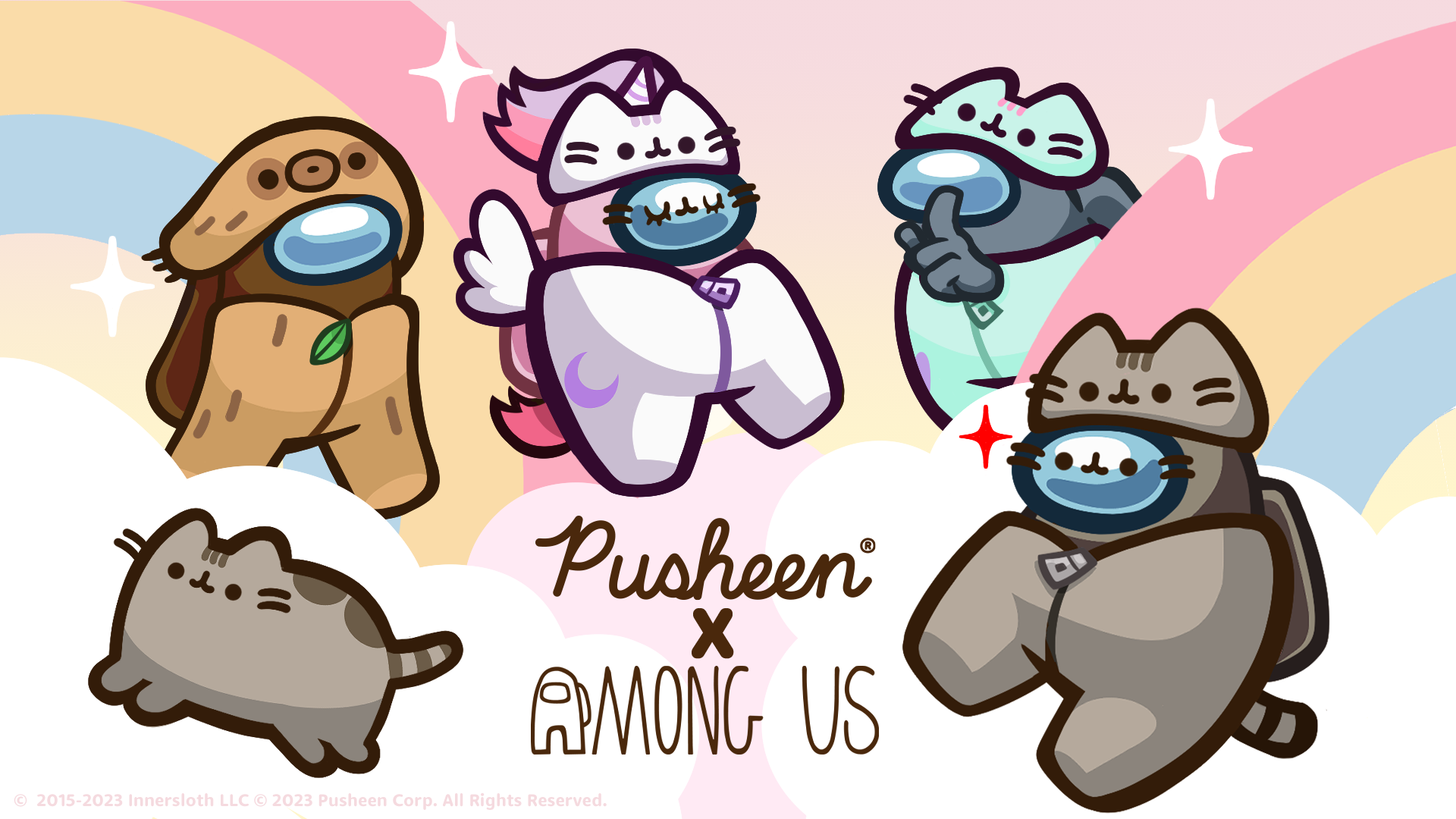 Announcing: Among Us x Pusheen
Incoming message from Admin: Your new task is to chill with Pusheen!
Our newest collab brings the adorable Pusheen to the world of Among Us in the form of the fluffiest and cutest new cosmetics you've ever seen. 🌈😍💖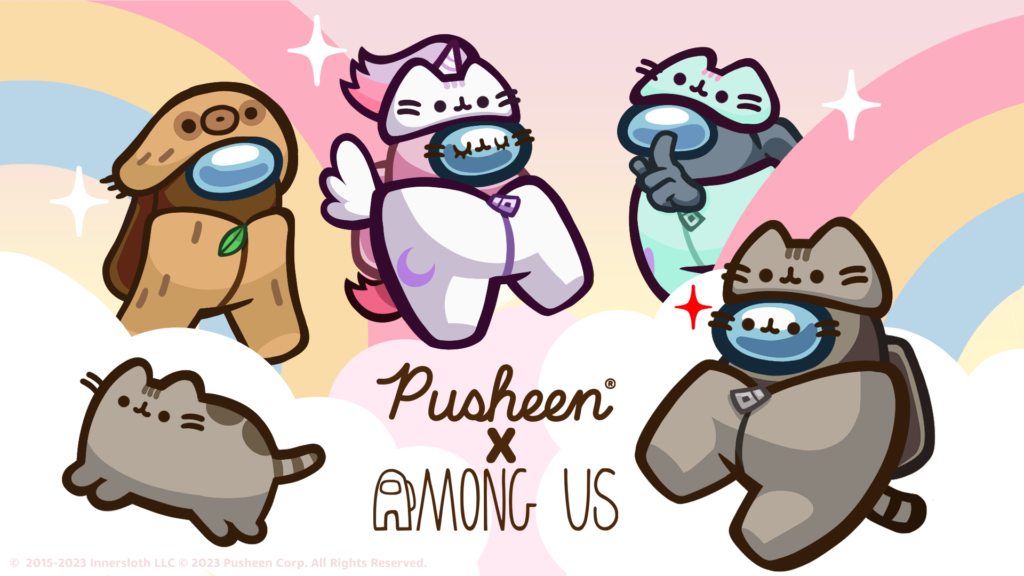 We've had a wonderful time working with the folks at Pusheen to bring her (plus some friends!) adorable likeness to the spacebean life for all you Crewmates and Impostors. 🐱✨
The Pusheen Cosmicube is available in our in-game store for 110 stars NOW! Be sure to get yours before the cube disappears on September 13, 2023. In this precious Cosmicube, you'll be able to unlock the following items:
Cat Nap Hat
Donut Mess With Me Nameplate
Gorgeous! Visor
If I Fits I Sits Hat
Kissy Kitty Visor
Kool Kat Visor
Lilac Pastel Pusheen Hat
Lilac Pastel Pusheen Skin
Mint Pastel Pusheen Hat
Mint Pastel Pusheen Skin
Om Nom Nom Visor
Pink Pastel Pusheen Hat
Pink Pastel Pusheen Skin
Pip Pet
Pusheen Pet
Pusheen Skin
Pusheen Smile Visor
Pusheen The Hat
Single Rainbow What Does It Mean Nameplate
Sloth Hat
Sloth Skin
Stormy Pet
Strawberry Fields Nameplate
Super Pusheenicorn Hat
Super Pusheenicorn Skin
What Do You Have There? Nameplate
Yaaaaay Visor
So many cosmetics to combo together to make the cutest Crewmate this side of Polus! (Maybe if you're cute enough, the Impostor will get to distracted and have mercy on you..? Hmmmm.) 💖🌟
Off to om nom nom,
Dorsheen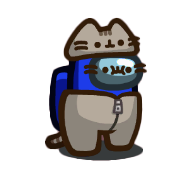 Be the first one to know when we launch new stuff.