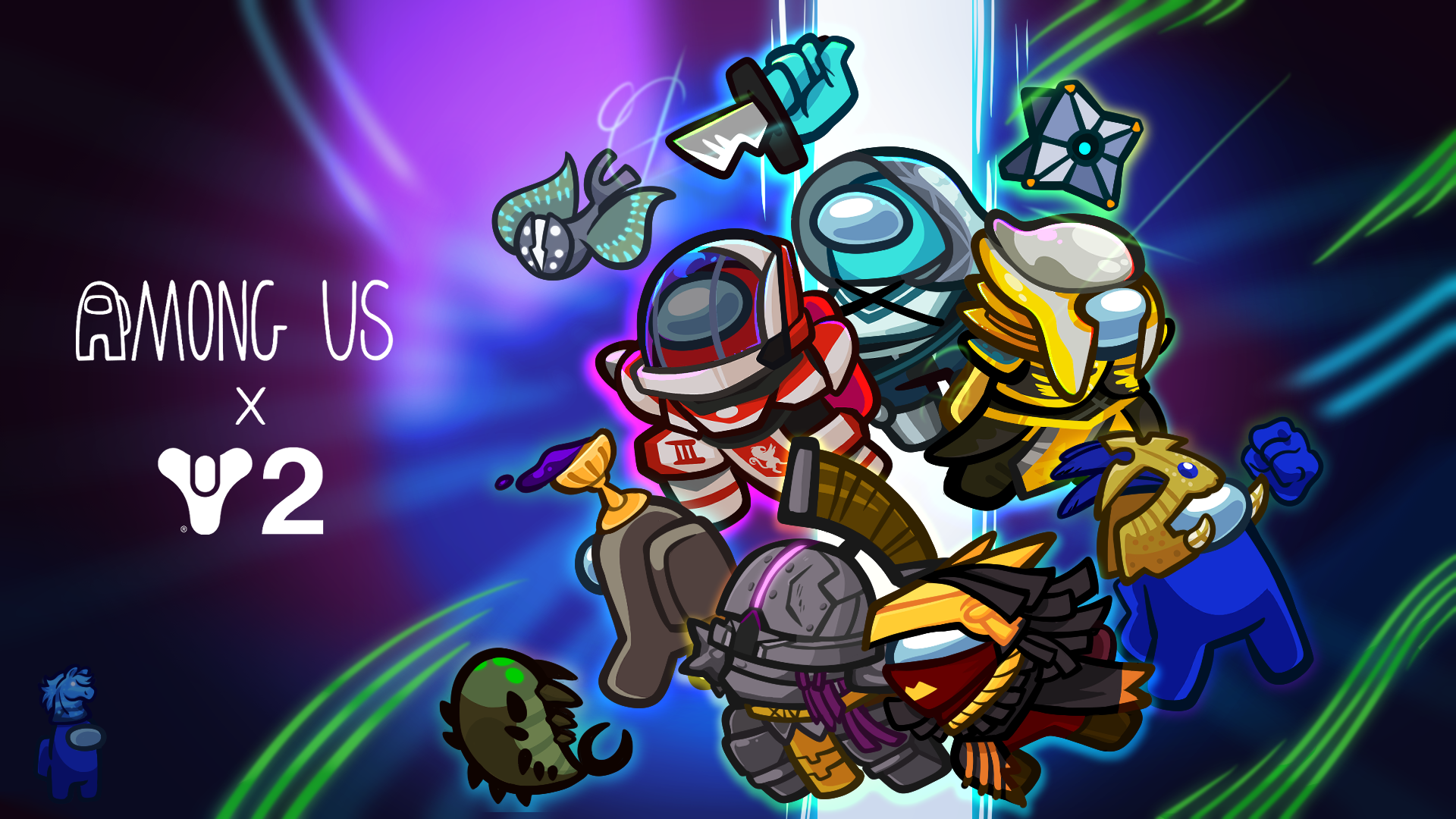 Bungie Collab and Announcements Update v2023.2.28 | Emergency Meeting #36
It's February, Crewmates!
Errr… it was February and boy if it didn't go by in a flash. I hope it was a great month full of finished tasks and you were able to suss out those Impostors.
This month we have some sweet things to share for Among Us including some really cool new cosmetics, changes to our announcements, and various fixes. It's all part of our new update, out now on all platforms – v2023.2.28! Please update your game to get all the changes.

Fun Stuff
Our first collab of the year begins with the Guardian Cosmicube, available on our store for 3500 Beans! This cube is packed full of cosmetics so you can chase Impostors, pet your pets, and complete your tasks as your favorite light-wielding Guardians from our friends at Bungie. Be sure to get your Guardian Cube by May 30, 2023 before it disappears!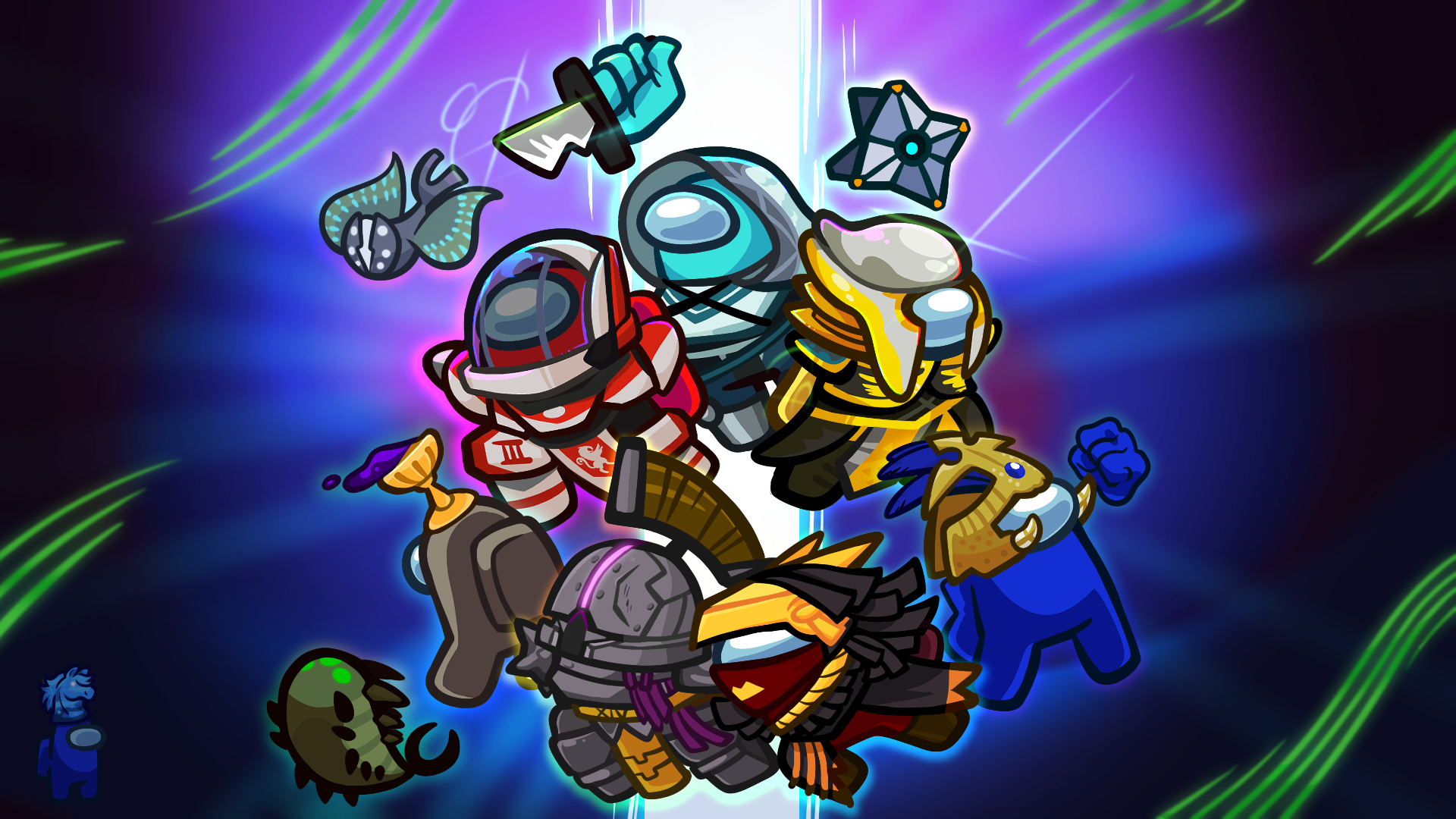 Patch Notes
Our announcements have a brand new look to them! Not only will it have that new Skeld smell, but you'll have the ability to see past announcements we've posted in case you want to see what happened in prior updates!
This is what our announcements used to look like:
While this has been working well – the team thought it could do with a little sprucing up. That's where our UI expert Lucy comes in! Thanks to their efforts we now have a page that looks a little something like this: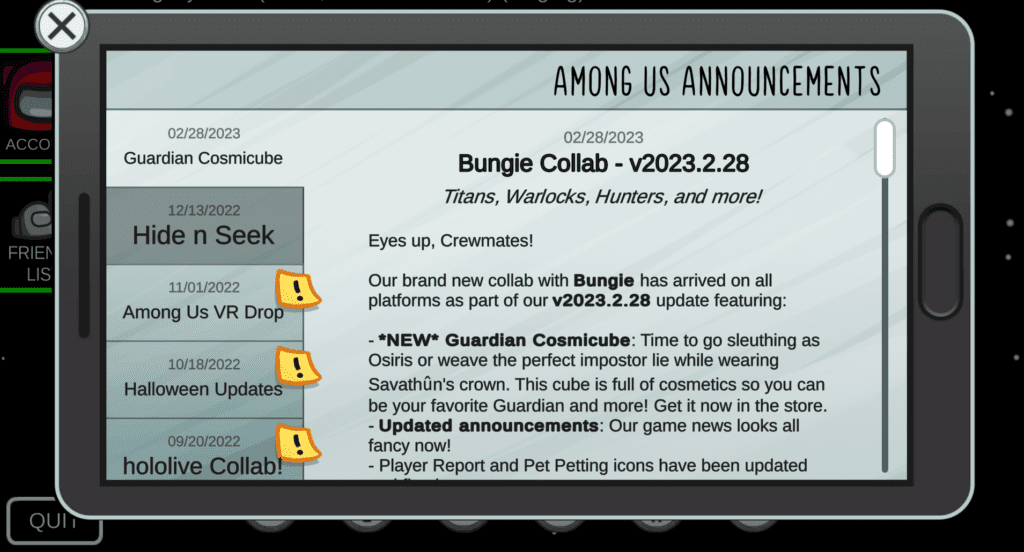 Doesn't this look great? I can't reveal too many secrets, but this is just the first of our passes for updated UI for Among Us! We'll have plenty more in store for some cool new looks.
And of course, we did some serious fixing in this patch to make sure your game runs smoother!
'Freeplay' is now called 'Practice'
New updated player report and pet petting icons
Pets no longer give away an Engineer's position when venting
Guardian Angel can no longer protect Crewmates while comms are sabotaged
Shapeshifters no longer get banned from match when attempting to shift into player who has left the match
Shapeshifters are no longer considered Crewmate Ghosts in matches with 2 or more Impostors
The first ejected Impostor now becomes a Ghost Impostor, rather than a Ghost Crewmate

Crewmates are able to win a match by completing tasks even after the first Impostor is ejected in a 2+ Impostor match

Players are now unable to see players jumping out of vents and teleporting to the Cafeteria when Emergency Meeting is called
Polus – The upper and lower horizontal doors for decontamination can now be opened
Admin now shows location of dead bodies
That's a whole lot of fixes and we'll be squashing as many as possible as we keep updating and improving our other systems in Among Us. As a quick reminder – if you think you've found a bug feel free to report it to us at our Help Desk or email us at [email protected].
See you very soon,
Dors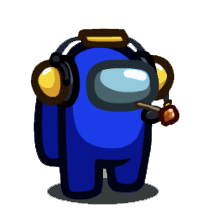 I bet you didn't think I'd just keep writing and writing and end up down in the Bug Zone too, did you? Well… Good news is that Krys is helping me doublecheck our list of known bugs for v2023.2.28! Thankfully, the list of bugs isn't too long and we're hoping to have these squashed ASAP:
[Hide n Seek] Flashlight can't be moved while pet animation is in progress while using a controller
[Hide n Seek] Flashlight cone will reset its position if there is no player input after 8 seconds
[Classic] Crewmates killed at the same time as venting will see the vent arrows persist while being a Ghost
[All Modes] Player Ghosts can shoot out of the map when attempting to haunt and immediately opening the Settings menu
Killing while petting your pet can cause the pet animation to keep playing
Vent arrows stay on screen if killed while venting
Players will see indefinite black screen if internet connection is lost while loading into an online game
[Android] – Game can crash after opening on low end device
That's all for bugs right now! We'll keep you updated as we knock more out with our next updates.
See you next round,
Dors & Krys


Well hello there, Crewmates!It's time for another round of community art! I'm always amazed at all the pieces I see you make and post – whether it's on Twitter, Reddit, or our discord! The whole team loves seeing what you come up. Let's take a gander at a few for this month:
Juangames from our discord has been taking our weekly creative prompts for Bean of the Week and making them as figures: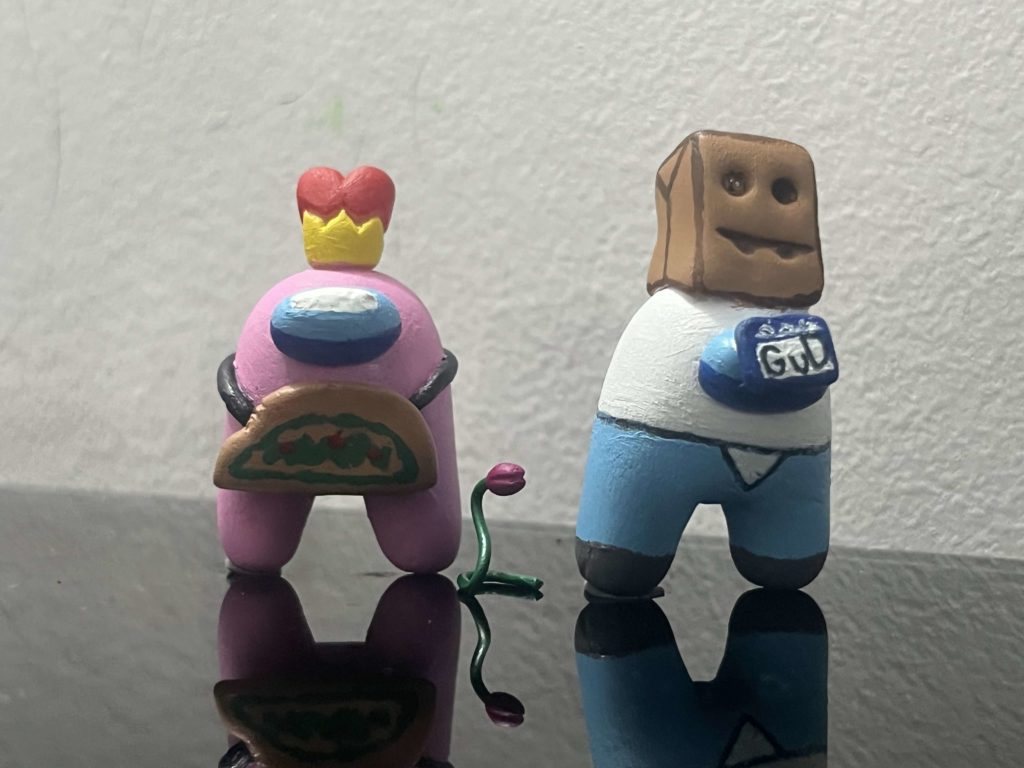 Darzin over on Reddit made a super cute Valentine's box for their son to take to school:
Smooth_Chair on Reddit made this super rad Impostor! Looks like the neck and hand pain paid off on this one!
That's all for this round of Community Art, y'all! Can't wait to see what art you come up with next. Might I suggest some Savathûn and Osiris Impostor shenanigans? No matter what you do, just make sure you get to taking out those tasks one by one…
See ya later,
Dors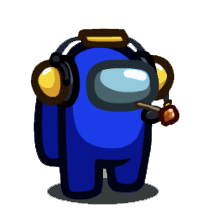 Be the first one to know when we launch new stuff.