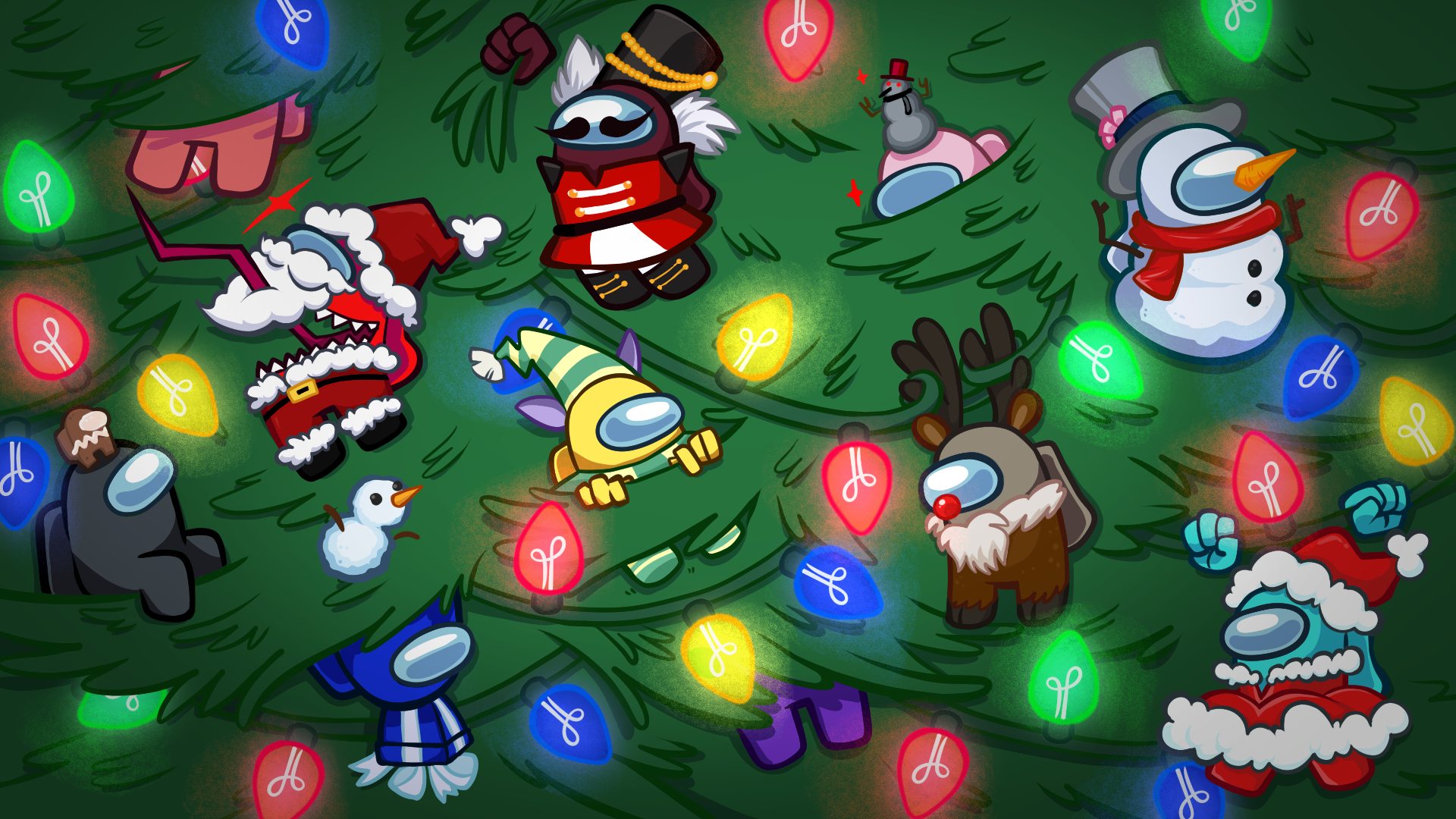 Holiday Cosmicubes are here! It's a snowbean miracle!
Crewmates! It's time to get festive for winter.
Two new Cosmicubes have dropped – the Snowflake Cube (earned using Beans) and the Snowbean Cube (earned using Stars). Themed for the holidays, this is full of warm and chilly winter gear for your Crewmate.
These Cosmicubes will only be available for a limited time. Get them now before they melt away! Remember: once you have redeemed a Cosmicube in the store, it's yours to keep forever, and you'll have as much time as you want to collect the items in it. You just need to redeem it before it disappears from the store!
You can see it all in the game by hitting the "$" on the home screen, but here's a brief overview of the items:
Snowbean Cube
Contains: 6 skins, 11 hats, 3 visors, 3 nameplates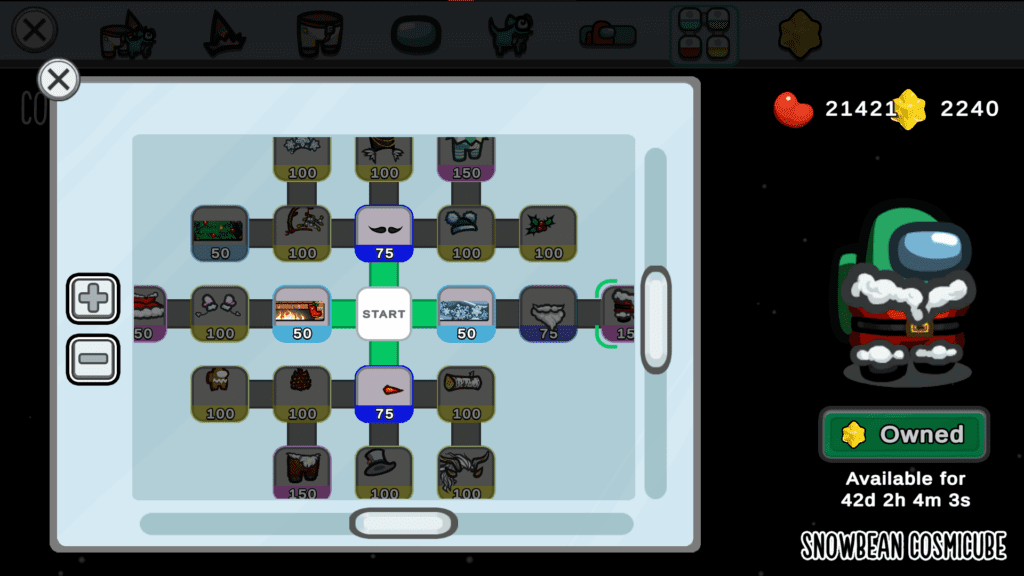 Snowflake Cube
Contains: 22 hats, 1 skin, 1 visor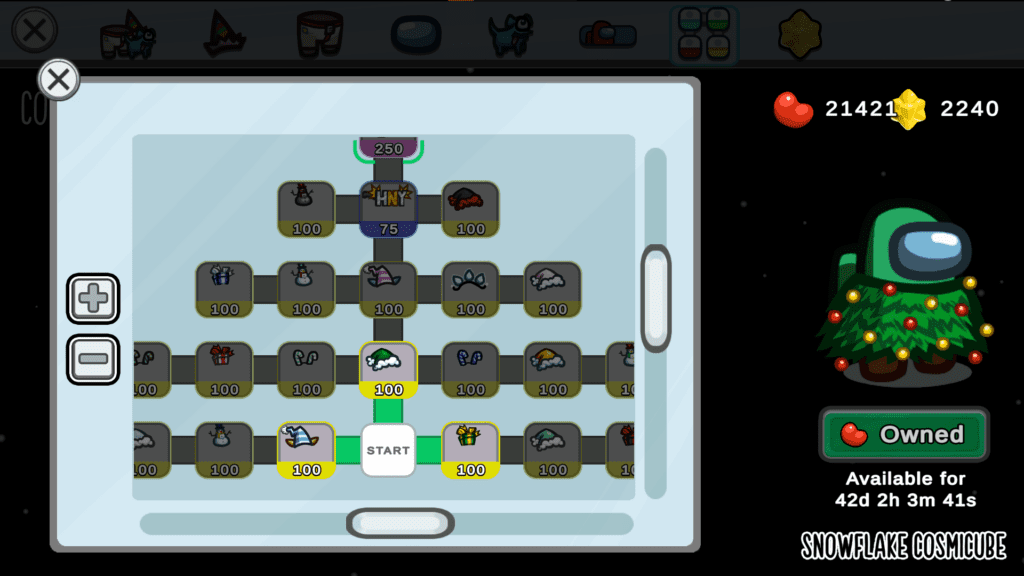 Hope you enjoy rocking your new gear – can't wait to see all the festive Crewmates around. Even Impostors can get in on the holiday cheer and slaughter a nice Crewmate for dinner. Uh. I mean. Have a wholesome gathering in the vents with all their friends and family.
Arcane Cosmicube
Speaking of disappearing Cosmicubes, the League of Legends Arcane Cosmicube is also disappearing from the store at the end of this year on December 30th, 2021!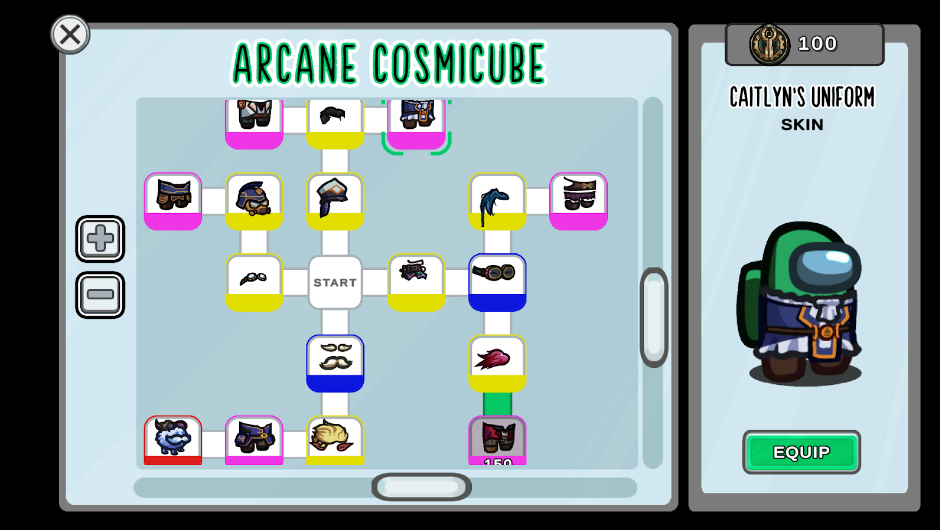 In it you'll find looks from some of your favorite characters from the show, including Heimerdinger's Poro pet.
Out for the Holidays
Whewwww. It's the end of the year for us over at Innersloth and this is the last post we'll have until 2022! So I'm just going to take a moment to say thank you for everything this year. It's definitely been bumpy and exciting and wild, but you've stuck with us through it all! (Or you didn't??? That's okay, too. We still appreciate you.)
We're still a small team, and while we've grown a bit, it's been a huge learning process getting Among Us to this point. Here's just a brief glimpse of all the things we've done this year: a new map, account system, reporting features, safety additions, 15 player lobbies, art revamp, Cosmicubes, roles, consoles, achievements, and more! It's kind of wild to reflect back on all of it now. Huh.
I hope you've had fun playing, whether it's a game you play daily or just check up on once in awhile. Thank you.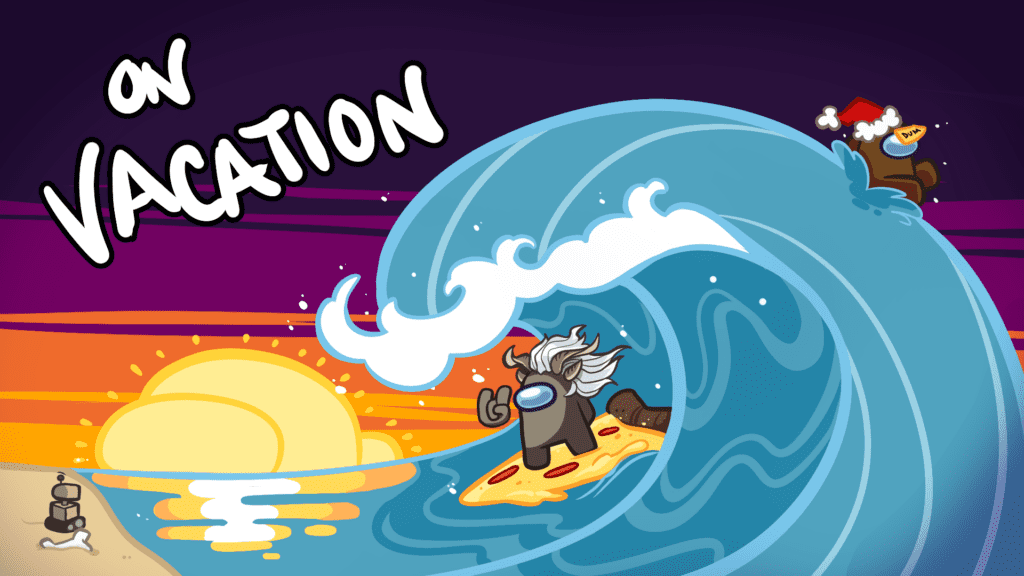 The team is headed out for our holiday break in a couple of days – it's the one time where we really can take a vacation, so that's exciting. If you have any issues with the game, player support will still be around at [email protected]!
And finally, from all of the Sloths and Spacebeans, we hope you have a wonderful winter holiday. Stay warm, stay safe, watch out for any Impostors.
Be the first one to know when we launch new stuff.