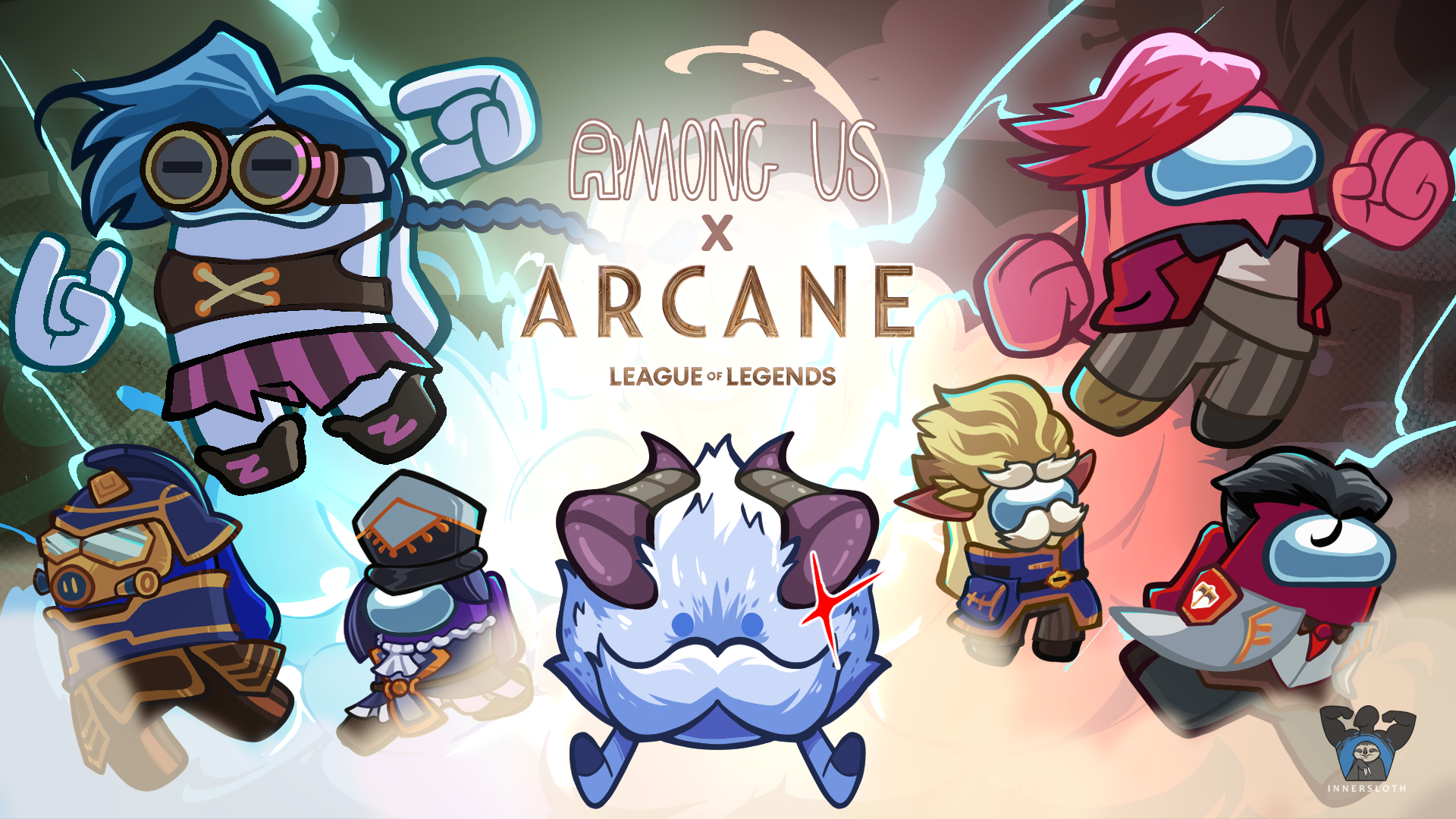 Announcing: The Among Us x Arcane Cosmicube!
Crewmates!
Dress up and play as your favorite Arcane character in Among Us' first ever Cosmicube partnership, out now on all platforms through December 31, 2021!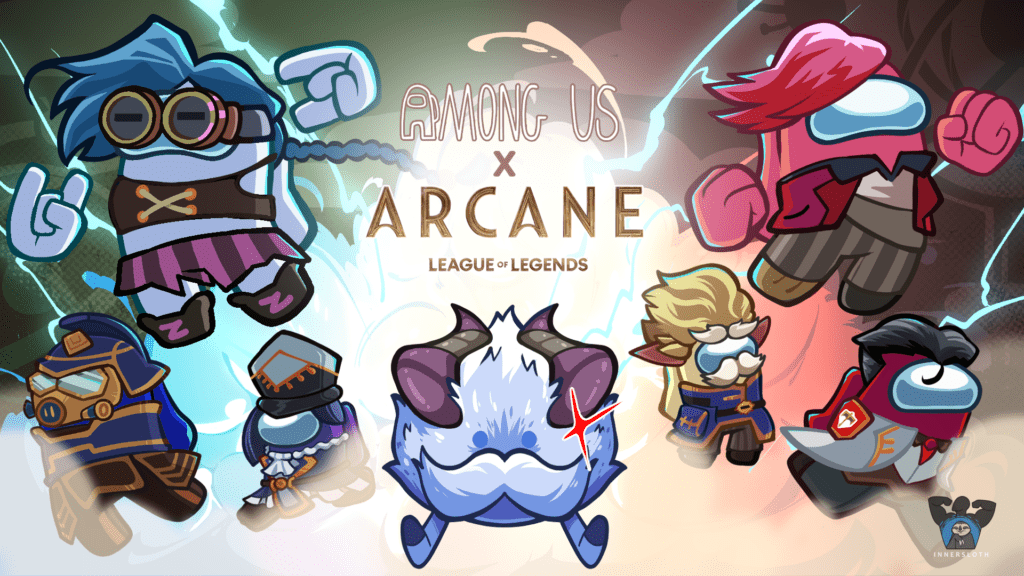 We're so excited to have worked with Riot for an official collaboration to celebrate the launch of their first animated series, Arcane! You'll see some fan favorite champions, hats, and skins from the League of Legends franchise, including Heimerdinger, Jayce, and Caitlyn. Oh! And Heimerdinger's absolutely adorable Poro pet. The full list of cosmetics you can obtain include:
Heimerdinger's Hair
Heimerdinger's Moustache
Heimerdinger's Suit
Heimerdinger's Poro
Enforcer Helmet
Enforcer Armor
Caitlyn's Cap
Caitlyn's Uniform
Vi's Hair
Vi's Clothes
Jinx's Hair
Jinx's Goggles
Jinx's Clothes
Jayce's Hair
Jayce's Council Suit
Chomper
Claggor's Goggles
Much like your ability to survive as a Crewmate, all good things must come to an end. The Arcane Cosmicube will only be available from now (Nov 12) through Dec 31, 2021 before it disappears from our store. However, once you purchase the Cosmicube, the ability to unlock the cosmetics and items inside it will be yours forever.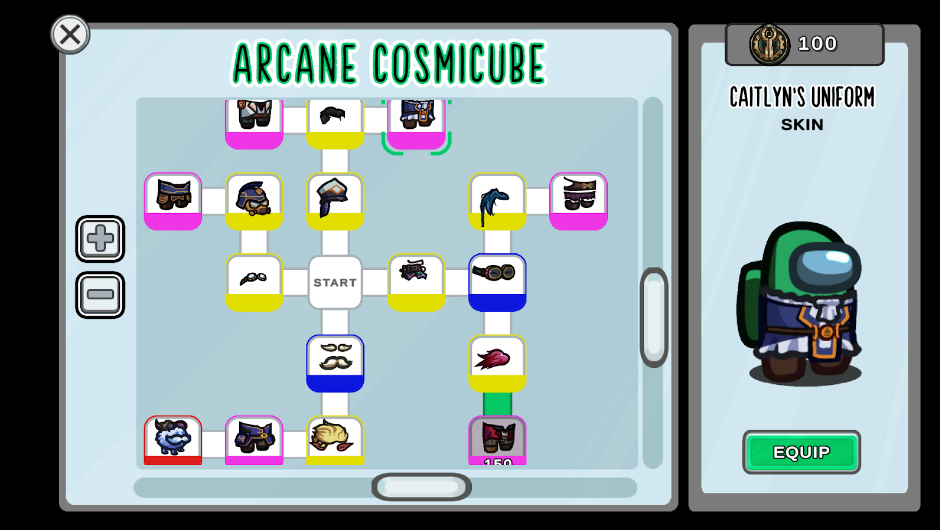 What's a Cosmicube, you ask? Essentially, the Cosmicube is an unlockable cosmetics system within Among Us. Purchase a themed Cosmicube, activate it to obtain Pods through gameplay, and use those Pods to unlock cosmetics via a branching path system within the Cosmicube. All info here.
All cosmetics are purely visual and do not have any effect on gameplay or gameplay options! This is purely for your eyeballs (or visor?) to enjoy. Don't forget to activate the Cosmicube once you redeem it in order to start earning Pods to unlock the contents. You can activate the Cosmicube via the Crewmate button on the front page, or in the game lobby.

The fact we're partnering with Arcane is wildly exciting for us, and we hope you love all the cosmetics in the game. Not bad for our first-ever collaboration, huh? There's a ton to get hyped for in the future.
Can't wait to see all those Poro pets running around!
Cheers,
Victoria
Be the first one to know when we launch new stuff.