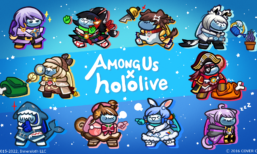 Announcing: New hololive Cosmicube Collaboration!
Crewmates! Hope you're ready for some VTuber styled fun- our newest collab with hololive production is now live! Fake tasks, betray your friends, or vent as your favorite VTuber. Working with hololive production has been a blast and we're really excited to have a brand new Cosmicube available for you to unlock your favorite VTuber…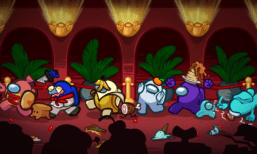 New Food Cosmicubes & Patches
Hi Crewmates! We just released the latest update to Among Us, featuring some more fixes and quality of life updates. Here's what you can expect in version 2022.8.23, out now on all platforms! New stuff and patch highlights: Food Cosmicubes! Spend your beans (and stars) on all new food themed cosmetics. You will look like…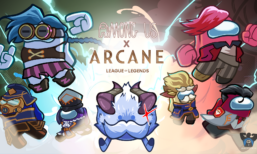 Announcing: The Among Us x Arcane Cosmicube!
Crewmates! Dress up and play as your favorite Arcane character in Among Us' first ever Cosmicube partnership, out now on all platforms through December 31, 2021! We're so excited to have worked with Riot for an official collaboration to celebrate the launch of their first animated series, Arcane! You'll see some fan favorite champions, hats,…
Be the first one to know when we launch new stuff.